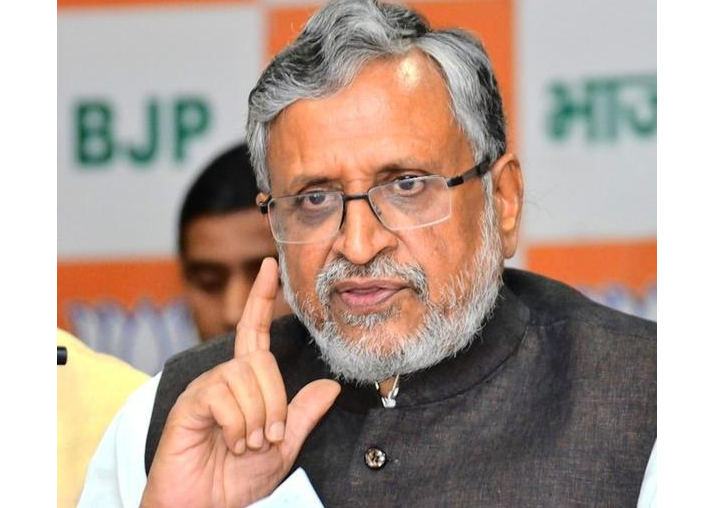 Bihar Deputy Chief Minister Sushil Kumar Modi today said that the state government will not deposit its money in those banks which hesitate in giving loans to people.
"In days to come, we will be reviewing as which banks have been hesitant in giving loans (to the beneficiaries). The government will neither deposit its money nor carry out any transaction with banks which have been hesitant in giving loans," the deputy chief minister, who also holds charge of the Finance and Commercial Taxes department said.
The state government would formulate "parameters" on which banks' would be "ranked" and be given "grading", he said while reviewing the performance of loan disbursement under annual credit plan (ACP) of 62nd quarterly state level bankers committee (SLBC) meeting here.
By the end of December, the state government will fix the parameters in order to prepare the "ranking and grading" of the banks, he said adding that the government money would be deposited in banks which would be ranked high on the "parameters" fixed by the government.
Rural Development Minister Shravan Kumar, Chief Secretary Anjani Kumar Singh, Development Commissioner Shishir Kumar Sinha, senior officials of RBI, NABARD and other banks also attended at the meeting.
Earlier in 2012-13, the Bihar government had come out with similar set of norms for depositing government money in banks-public and private, he said adding that state government would come out with fresh parameters for depositing government money in view of changed scenario and several other schemes. 
Stating that the state government has received a huge numbers of complaints regarding corruption in banks especially on lower levels, Sushil Modi asked the bank officials to act against such erring officials.
"The scams like Srijan or toilet fund scam - in both cases government money was transferred to the NGOs - would not have occurred without connivance of banks officials," he said.
Several complaints of financial irregularities have come to light that have taken place through bank accounts, Sushil Modi said adding that the government is committed to pruning the numbers of bank accounts held by various government departments and public sector undertakings.
"We have sought report (from the concerned officials) as what are the total numbers of bank accounts held by different departments and PSUs in each district and what is the quantum of money deposited in those accounts," he said.
Asked that banks don't accept coins when people go to as deposit money, the deputy chief minister said banks have made it clear that a person can deposit coins in the banks but there is a cap that an individual can deposit coins of Rs 1,000 value in one go.
Sushil Modi said that "we have asked banks to come out with an advertisement telling people that banks will accept coins as deposits of not more than Rs 1,000 value. I don't think that there is no any such blanket ban for not accepting coins as deposits."
He said that banks have disbursed loans of Rs 46,816 crore in the first six months of the current fiscal which comes at 43 per cent of the target of the Annual Credit Plan (ACP).