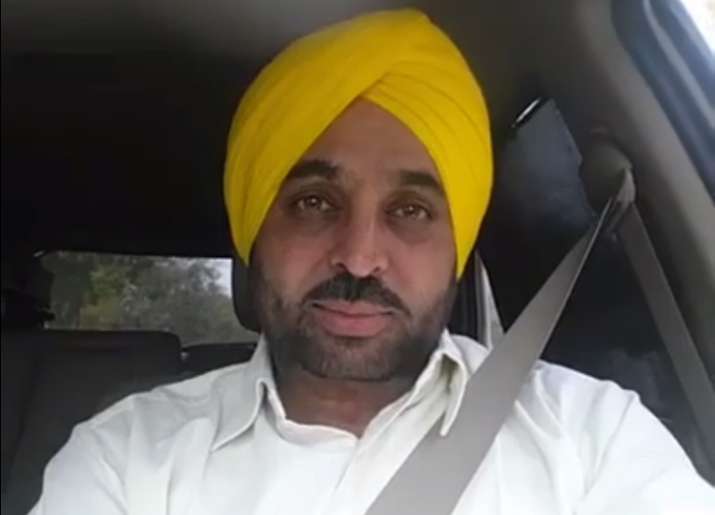 Under strident attacks from all around, Aam Aadmi Party (AAP) MP Bhagwant Mann has finally removed the controversial parliament video from his Facebook account.
He has also "apologised unconditionally" for posting a video on Facebook that exposed security arrangements made inside the Parliament.
"I apologised unconditionally. I also assured that this won't be repeated," Mann said after he met Lok Sabha speaker Sumitra Mahajan.
"I met Speaker Madam, and I told her that I must be given an opportunity to explain. My intention was not to risk the security of Parliament," Mann further added.
However, Lok Sabha speaker Sumitra Mahajan said that Mann's apology is not enough to resolve this matter as it's very sensitive and relates to security of the Parliament.
"When he met me, he said he is ready to apologise, but this issue isn't something that can be resolved by mere apology. All Parliament members are agitated, the issue won't be resolved by a simple apology. It's a matter of security of the Parliament. Action should be taken," Sumitra Mahajan said after meeting Mann.
Meanwhile, two complaints have been filed against the AAP MP at the Parliament Street police station for filming the security blockades of Parliament
Earlier, a defiant Mann had tried to defend his action saying that even Google Earth shows the approach to the Parliament on its website.
"Google Earth par sab nakshe pade hai," Mann had said.
"I will do it again tomorrow," he told India TV on Thursday.
In the video, Mann was seen talking about how censors identify any car entering the Parliament. He was also seen giving out details of all the security layers that he crossed while entering the Parliament.
Mann's act caused huge uproar in both houses of Parliament today. The AAP leader was criticised by MPs cutting across party lines.