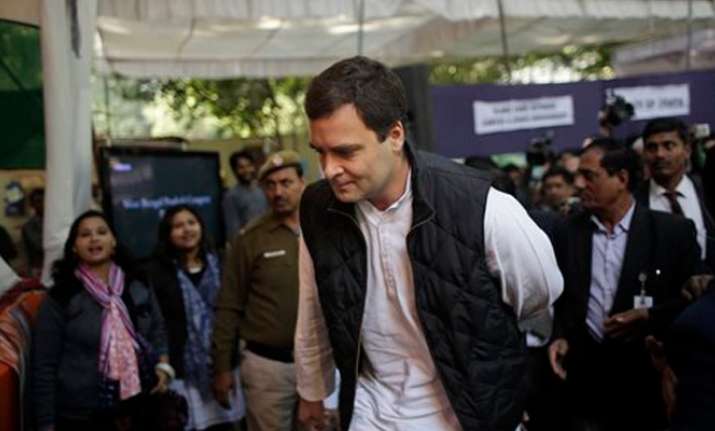 Congress vice president Rahul Gandhi's security personnel seemed extra concerned about his safety, especially after a man was spotted with a pistol during his roadshow in Allahabad. The SPG, responsible for his security, asked the pilots of a private airline to show their licenses before flying to Varanasi from New Delhi.
On September 14, the Special Protection Group (SPG) guards of the Congress leader also sought a quality test of the fuel of IndiGo's 8.55 am flight 6E 308 to Varanasi.
This unusual security check by the guards came as a shock to the crew members of the aircraft. Unsure of whether the SPG guards have the authority to check their licenses, the pilots asked them to check the same from the airline.
Incidentally, the Directorate General of Civil Aviation was taking a survey of the plane at that time, so the SPG's demand for taking fuel samples was met.
However, IndiGo refused to comment on the matter. "We cannot divulge any detail, given the sensitivities involved in this case," it said.
"Such a demand has possibly never been raised. There's a protocol for special VIP flights where Air India or Indian Air Force deploy their best pilots. But when senior lawmakers opt for commercial airlines, security never asks for pilots' licences. After all, they are in the cockpit only because they are supposed to be there," said a senior pilot of an airline.
Although, the authorities were surprised by the demands put forth by the SPG guards, no one came on record to give out the details.
"There's a blue book for VIP travel that lays down security protocols. No one ever says no to security personnel's demand, no matter how illogical," said a source.
"In fact, if anything, VIPs taking commercial flights are more careful that they do not delay flights. They do not want to be seen as the last ones to board and then be blamed or hooted at by other passengers," said a senior airline official.