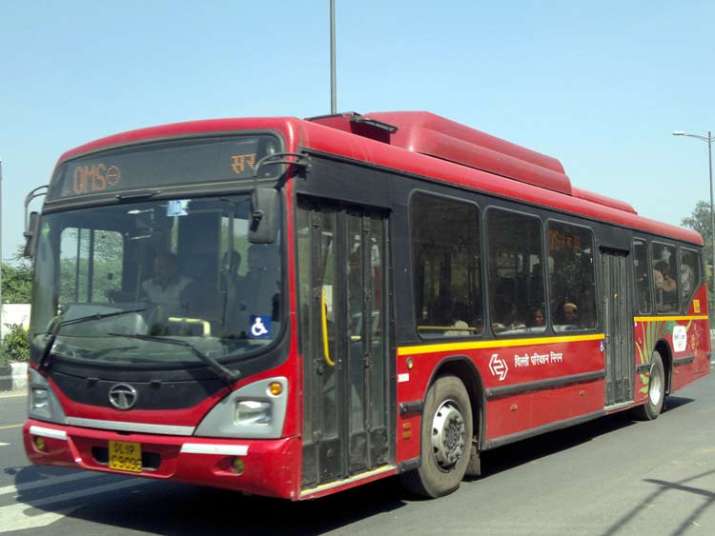 In 12 days after announcement of demonetisation by Prime Minister Narendra Modi, between November 8 and 20, old notes worth Rs 8.15 crore were deposited in banks by Delhi Transport Corporation (DTC) officials, an inquiry panel has said in its preliminary report. 
The Delhi government has referred the matter to Anti-corruption Bureau (ACB) for further probe, blaming "some senior DTC officials" who either deposited their "bribe money" in DTC's bank accounts or they did this for earning "commission". 
But the opposition is unconvinced by the government's logic. 
On November 19, Transport minister Satyendar Jain had ordered the DTC's CMD to conduct a detailed inquiry into allegations that some officers in the DTC are interchanging notes of Rs 500 and Rs 1000 against the smaller-value notes collected from the passengers as fare.
"The CMD has submitted his preliminary report. It shows that from November 8 to 20, Rs 8,14,85,500 was deposited in banks in the form of demonetised notes. 33,647 notes in denomination of Rs 1000 and 95,677 notes in denomination of Rs 500 were deposited.
"I have asked the Transport Commissioner to refer the matter to the Anti-Corruption Branch of the Delhi government for further probe and suspend the officials who are suspected to be involved in the matter, immediately," Jain told reporters here.
Jain said some senior DTC officials maybe involved in the matter. The minister said he was made aware of the issue in a public hearing on November 19.
However, the Bhartiya Janata Party (BJP) which has three members in 70-member Delhi assembly has alleged that the money came from the Aam Aadmi Party and not from DTC employees. 
The Delhi BJP has said that it was the complainant in the matter and reported the issue to Lt Governor Najeeb Jung last week, seeking a probe. 
"AAP is getting into a blame game and now it is trying to put all the blame on low-income DTC officers,"  Delhi BJP chief Satish Upadhyay said, demanding further probe in the matter. 
"Jain's statement that Rs 8.5 crore belong to DTC officials sounds like a hilarious effort to mislead the people," he said. 
It was Upadhyay who wrote a letter to the LG last week, alleging that the AAP government was converting money which the party had received in cash through donations. 
He had questioned the submission of old currency notes of high denominations like Rs 500 and Rs 1,000 as fare collected by DTC, as the fare in corporation buses range from Rs 5 to Rs 25. 
Scrapped Rs 500 and 1,000 notes were deposited by DTC officials in banks despite the state bus agency issuing an order on November 9, asking the conductors not to accept demonetised notes.
Jain sought to know how high-value currency notes were deposited in banks by DTC officials if bus conductors did not accept them from passengers.
"The probe showed that most of the cash deposited was in the form demonetised notes. For instance, Rs 11.65 lakh was deposited in a bank by a bus depot staff of which, surprisingly, 98 per cent was in the form of Rs 500 and Rs 1,000 notes.
"At depots of West Zone, 16,593 notes of Rs 1,000 and 43,636 notes of Rs 500 were deposited in banks," he said.