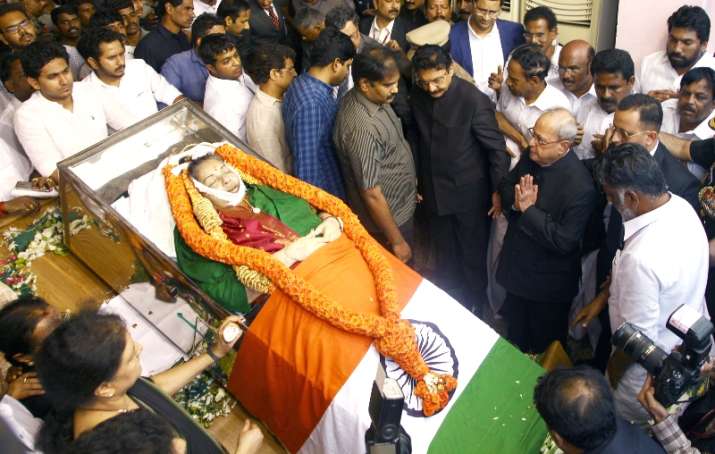 Former Tamil Nadu Chief Minister O Panneerselvam today claimed that attempts to take Jayalalithaa abroad for treatment could not succeed as permission was not given for the same. 
According to a report in Times of India, Panneerselvam alleged that he and some other ministers of the Jayalaithaa cabinet had suggested that she be taken abroad for treatment.
He said that even the doctors had given a green signal saying that she was fit enough to travel abroad.
"They said it was possible, but permission was not given," Panneerselvam alleged.
Panneerselvam further claimed that some doctors who treated Jayalalithaa met him and spoke about the treatment provided to her after which he revolted against Sasikala and her family.
Demanding a probe into the death of Jayalalithaa, Pannerselvam said, "Doubts persist about the medical treatment given to Amma. She was not ailing for a long time. She died suddenly. We want the government to probe her death, come out with the truth and put all doubts to rest."
The former Tamil Nadu Chief Minister further said that many MLAs and ministers had expressed doubts over their victories in elections if Sasikala became Chief Minister. 
However, he rued  that all of them were now continuing as ministers and MLAs to enjoy perks of power.