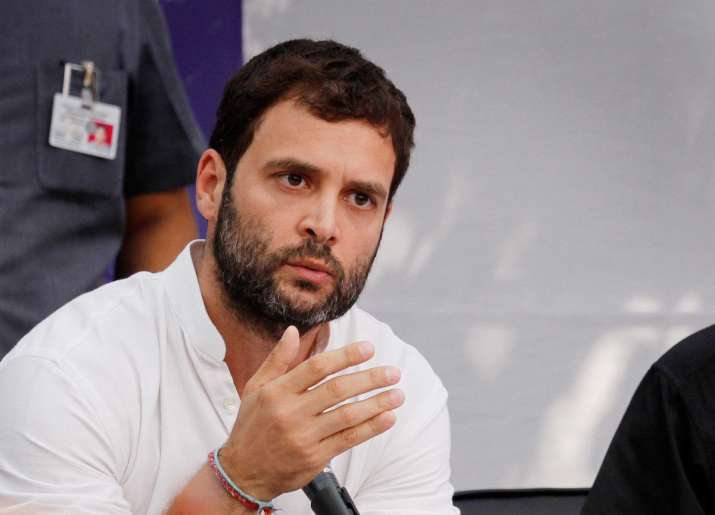 India's reputation in the world is being ruined by the forces that are diving the country, said Congress vice-president Rahul Gandhi on Wednesday, adding that the growing level of intolerance is the biggest challenge that India is facing.
Addressing a group of NRIs in New York, Rahul said, "Biggest questions raised outside India: What happened to tolerance that used to prevail in India? What happened to the harmony? There are forces in our country that is dividing the country and it is very dangerous for our country and it ruins our reputation abroad".
The Congress vice-president, without naming any person or party, attacked the Narendra Modi government yet again over the persistent problem of unemployment in the country. 
Every day 30,000 new people enter the job market in India but only 450 are getting employed, he said, adding that job creation is the biggest challenge faced in India and that the country cannot give its youngsters a vision if it cannot give them a job. 
Rahul further said that the Congress has a vision to address the problem. "Currently the entire focus is on 50-60 large companies [who will create jobs]. If you want [to generate] millions of job, it has to be done by empowering small and medium industries, and entrepreneurs," he said. 
He further added that other things that can be done to create jobs include empowerment of Indian farmers and connecting IITs to industry. 
Notably, Rahul's take on Modi government over job creation comes just a day after he admitted that the Congress government had also failed to address the issue. However, he had added that the current NDA government too was failing on that front. 
Further talking about India's reputation in the world, Rahul said, "Countries in a violent world are looking to us saying maybe India has the answer for peaceful coexistence in the 21st century". 
"We cannot afford to lose our most powerful asset - that is the 1.3 billion people (who have) lived happily, non-violently and peacefully... the world respected us for that," he added.