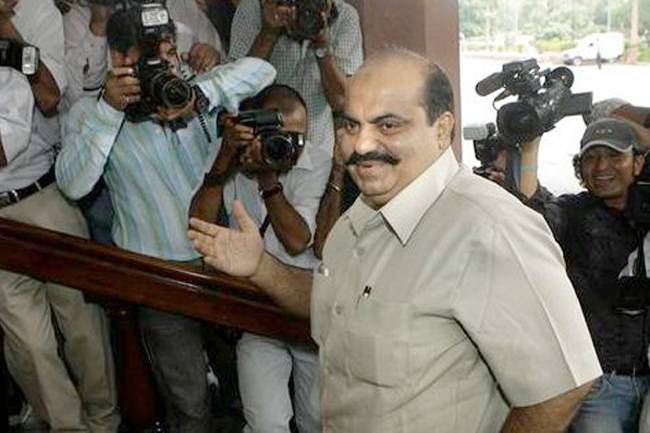 Mafia-turned-politician Atiq Ahmad, who managed to bag the Samajwadi Party ticket from Kanpur Cantonment despite facing several serious criminal charges, has claimed that Chief Minister Akhilesh Yadav has backed his candidature. 
According to an Economic Times report, Ahmad claimed that he had met CM Akhilesh Yadav several times. 
"CM and Mulayam Singh Yadav asked me to move to Kanpur to fight the election. CM ki razamandi se ticket hai…CM ke marzi na hoti to hum lete hain nahi (My ticket is with CM's agreement. If he had not agreed, I would not have taken the ticket)," Economic Times quoted Atiq Ahmad as saying. 
On the contrary, sources close to Akhilesh Yadav said that this was not the case and pointed out that Akhilesh has always been against tickets to such persons. 
While Akhilesh is said to be against recent tickets given to such strongmen, it is believed that he and his uncle and state party president Shivpal Yadav have been promoting their associates. 
It has been reported that after the appointment of Javed Abdi as an advisor in the state irrigation department by Akhilesh, Shivpal released a list of 23 candidates which included Atiq Ahmad and Sibakatullah Ansari, brother of strongman Mukhtar Ansari, who have been rewarded with party tickets. 
Also, Akhilesh had expressed his open displeasure over Atiq's presence at a party event recently. 
While unsuccessfully contesting the 2014 Lok Sabha polls on an SP ticket from Shrawasti, Ahmad had made public that he faced 40 criminal cases, including 4 of murder, and court had taken cognizance of 24 such cases.