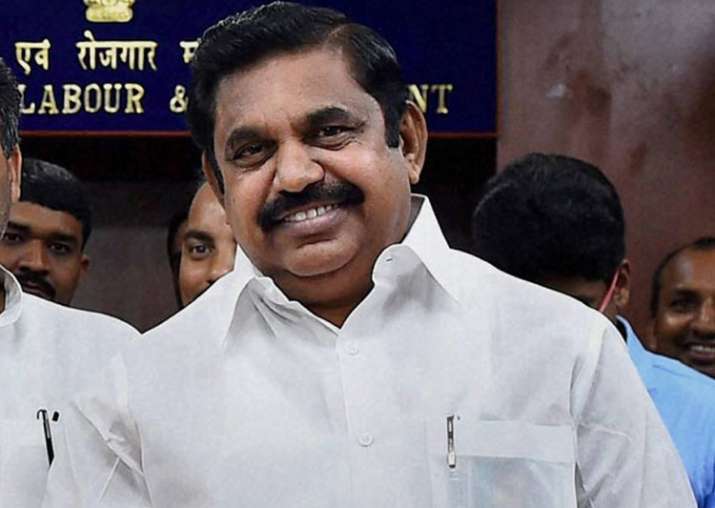 At a time when the entire state is gripped in what is arguably its worst drought in 140 years, the E Palaniswami-led government in Tamil Nadu today announced a 100 per cent salary increment of MLAs from Rs 55,000 to Rs 1.05 lakh per month. Also, the MLA Local Area Development Fund has been increased from Rs 2 crore to Rs 2.5 crore.
The announcement regarding the twofold salary hike was made by Palaniswami in the state Assembly today. The move has angered farmers with P Ayyakannu, who is leading the protest in Delhi, alleging that the government 'does not want to give remunerative prices but wants to increase their salaries'.
The development comes after the government declared all 32 districts in the state as drought-hit earlier this year. A group of farmers from Tamil Nadu has been protesting at the Jantar Mantar in the national capital since April. It had protested here to get the government's attention to their demands that include a revised drought package, fair prices for their produce and other relief measures to heal their economic condition. Earlier this year, the government had declared all 32 districts of the state as drought-hit.
Meanwhile, the BJP, which has no representation in the 234-strong state Assembly, has taken this as an opportunity to lambast the state government over the decision. "Tamil Nadu MLAs should not vote a hike for themselves. In fact, they should set an example for the rest of the country by refusing to accept any hike," party's state unit spokesperson Narayan Tirupati said.
"Why is the DMK accepting this? In fact, it must oppose this announcement tooth and nail," he added.
Earlier this month, the Supreme Court had pulled up the state government and asked it to take steps to prevent farmers' suicide and not to go around distributing compensation after they commit suicide.