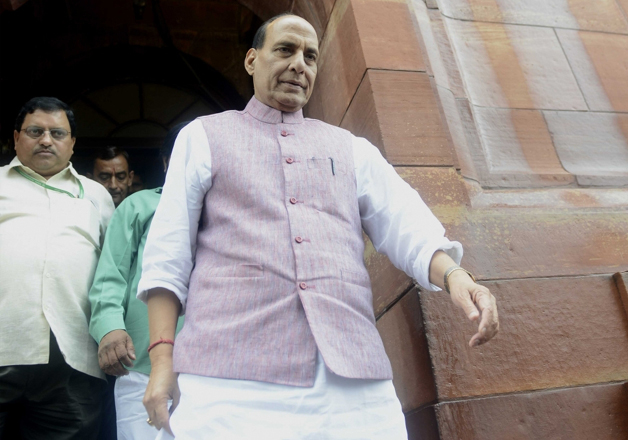 In the midst of ongoing 'dialogue war' between India and Pakistan over Kashmir, the Ministry of Home Affairs has prepared a proposal of Rs 2000 crore for rehabilitation of refugees of Pakistan-Occupied Kashmir (PoK) settled in Jammu and Kashmir.
According to a Times of India report, the MHA is all set to move the proposal before the Union Cabinet to disburse the amount for refugees from PoK settled in J&K.
"The government not only wants to expedite the release of financial package announced by PM Modi for Kashmir but also aims to bring forward alleged atrocities committed by Pakistan in PoK leading to displacement of so many families," the report quoted a senior government official on terms of anonymity.
This comes almost two months after the PDP-BJP government's submission of a Rs 2,000 crore-scheme with the Centre for PoK people settled in the border state.
State Finance Minister Haseeb Drabu had at that time said that 'necessary scheme has been drawn up by the state government and submitted to the central government for approval and release of financial assistance of Rs 2,000 crore for its onward distribution among the identified 36,348 families'.
According to an estimate, more than 36,000 families from PoK have migrated to J&K in 1947, 1965 and 1971.
The latest move by MHA holds significance as it comes in the backdrop of PM Narendra Modi's open support of 'freedom' for PoK and Balochistan.
Officials said that the release of fund as 'resettlement fund' for PoK refugees will be disbursed in consultation with the state government where the figures and data of refugees have been compiled.
"This will largely cover PoK and Chhamb refugees," the official informed.
The Rs 2000 crore fund is the part of the PM Modi's Rs 80,000 crores worth package announced for Jammu and Kashmir in November last year. This was for the first time when any Centre government had exclusively earmarked Rs 2000 crores for providing relief to them.
The PoK refugees will be getting relief after a long wait of nearly 68 years. Only few people had got plots on their migration while the rest got nothing except assurances from the successive governments.