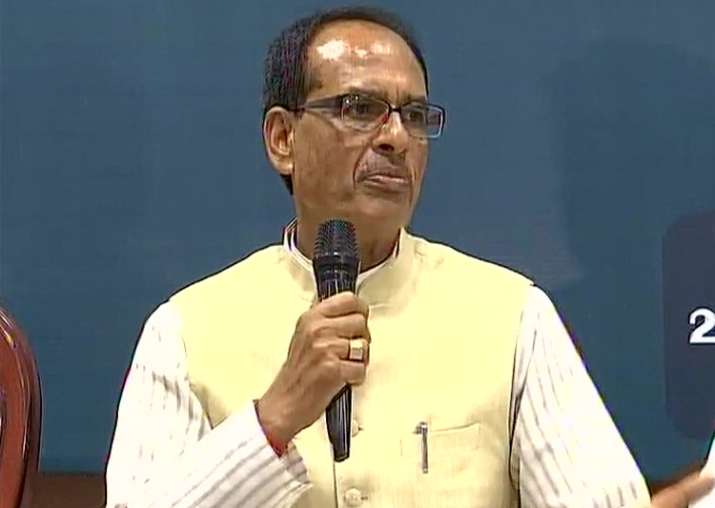 Bhopal: At a time when farmers across the state have been agitation over demands for better price of produce and waiver of crop loans, among others, Madhya Pradesh Chief Minister Shivraj Singh Chouhan today said that he will sit in the Dussehra Maidan on an indefinite fast from tomorrow and hold an open 'darbar' where farmers can speak to him directly to iron out differences.
Addressing the media, the CM said he will once again appealed protesting farmers to maintain peace and reiterated that the state government was open for a dialogue to address the their issues.
"From 11 am tomorrow I will sit at Dussehra Maidan, people may come and discuss things with me," he said.
From 11am tomorrow I'll sit at Dussehra Maidan, people may come & discuss things with me. I will fast to bring about peace: MP CM #Mandsaur pic.twitter.com/LGl0LUyYYF

— ANI (@ANI) June 9, 2017
The Chief Minister also said that he 'will fast to bring peace' in the state and asked farmers to maintain calm and come forward for talks.
The Chief Minister's press conference comes days after a farmers' agitation turned ugly and led to the death of five agitating farmers in police firing.  
Chouhan today said that negative elements will be dealt with strongly. 
"Establishing law and order is our priority. Some people have handed over stones to youth," he said.
The CM also said that the state government will bring in a loan-settlement scheme for farmers who defaulted on the repayment of their loans. 
There are 25 per cent farmers across MP who have failed repay their loans, he said.
He said that the government has constituted a Rs 1,000 crore price stabilisation fund to help farmers secure a better price for their crops. 
Also, an Agricultural Cost and Marketing Commission will be set up by the state government to ensure better prices for farm produce visa vis the crop cost, Chouhan said. 
The farmers agitation in Madhya Pradesh entered the ninth day on Friday. On Tuesday, police fired at farmers after they reportedly resorted to violence in Mandsaur district. The Madhya Pradesh government said that five farmers were killed in police firing but the leaders of farmer groups claim eight died.
The farmers want their loans to be written off and their produce to be bought at a fair price by the government.
The Chouhan government has been at the receiving end for police excesses and allowing the situation to spiral out of hand. The visit of Rahul Gandhi and other Congress leaders to the restive region on Thursday has made the tense situation politically aggravated.