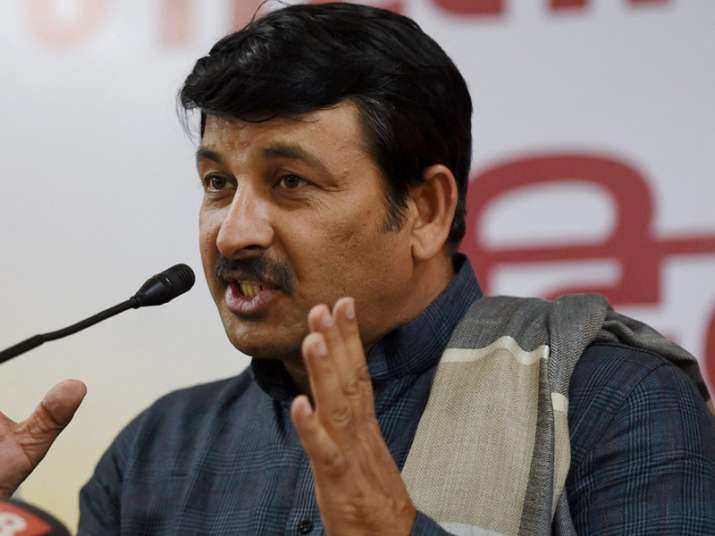 The Bharatiya Janata Party (BJP) today demanded Delhi Chief Minister Arvind Kejriwal's resignation after sacked minister Kapil Mishra alleged he took Rs 2 crore in cash from Health Minister Satyendar Jain.
"Kejriwal has no moral right to hold the post of Chief Minister. He must resign immediately," party's Delhi unit chief Manoj Tiwari said.
"I have said a number of times that Kejriwal is directly involved in corruption. Mishra's allegations have proved our point," Tiwari added.
The BJP leader further said that a case must be filed on the basis of the allegations made by Mishra, who was sacked from the Delhi government on Saturday night.
Tiwari also said he will meet Lt Governor Anil Baijal and urge for his intervention in the matter. 
"In case Kejriwal doesn't resign, the Lt Governor should examine the possibility of recommending 'dismissal' of the AAP-led Delhi government to the President," Tiwari said.
Congratulating Mishra for speaking the truth, Tiwari said, "He was sacked after he raised the matter of Rs 2 crore being given to Kejriwal by Jain. He has also told the Lt Governor about this."
A day after being dropped as a minister, Mishra today alleged that he saw Jain handing over Rs 2 crore to Kejriwal at his official residence. 
He also alleged that Jain had told him about a "land deal" of Kejriwal's relative, worth "Rs 50 crore", that he had "settled", claiming that when the matter was brought to the knowledge of the Chief Minister he had termed it as a "lie".