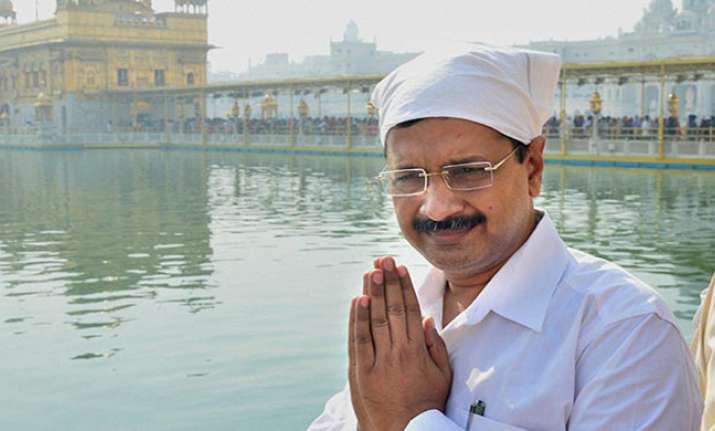 Aam Aadmi Party (AAP) supremo Arvind Kejriwal today said that if his party wins the upcoming Assembly elections in Punjab then it will ban both consumption and sale of alcohol and meat around the holy area of Golden Temple.
"If AAP comes to power, there will be prohibition on alcohol and meat around the holy area of Golden Temple," Kejriwal said after paying obeisance at the Golden Temple in Amritsar.
Kejriwal, on a four-day visit to Punjab, also said that his party, if elected to power, will declare both Amritsar and Anandpur Sahib as "holy cities".
"I have come here to pay obeisance. The Darbar Sahib is a place where not only Sikhs but people from all other religions gather to worship. The Durgiana temple is also here in Amritsar, Jalianwala Bagh is also here; the city also has a Ram Teerath. So, if the Aam Aadmi Party forms a government here, Amritsar will be given a status of a 'holy city'," said Kejriwal.
"Anandpur Sahib which is the birth place of the Khalsa will also be declared a holy city," he added.
Earlier in the day, the AAP supremo  escaped unhurt when the SUV in which he was travelling rammed into the escort car on Jalandhar-Amritsar road.

 

According to the police, Kejriwal was sitting in the front seat of the Innova  when it hit the escort vehicle which was moving ahead of it.