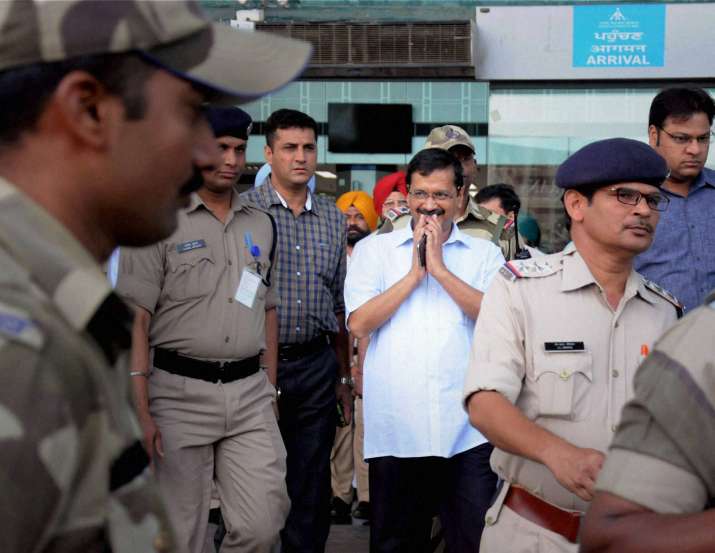 A local court here today granted bail to Delhi Chief Minister Arvind Kejriwal and two Aam Aadmi Party (AAP) leaders in a defamation case filed by Punjab Revenue Minister Bikram Singh Majithia.
Kejriwal, along with AAP leaders Sanjay Singh and Ashish Khetan, who were co-accused in the defamation case, were present in the jam-packed court room here.
The court of Additional Chief Judicial Magistrate had on July 18 issued summons to Kejriwal and the others to appear before it. The AAP leaders had accused him of patronising drug trade in Punjab and even called him a 'drug lord'.
The court also adjourned the further hearing in the matter to October 15.
Majithia had filed the defamation case in May accusing Kejriwal for tarnishing his reputation. Majithia had alleged that Kejriwal, Singh and Khaitan had tried to malign his family name by levelling false, baseless and malicious allegations regarding involvement in drugs.
Majithia had alleged that AAP leaders have 'made it a habit' to target the opposition by lying and 'hoodwinking' people.
Kejriwal in turn had said that he will put leaders like Majithia in jail once AAP wins the Punjab elections.