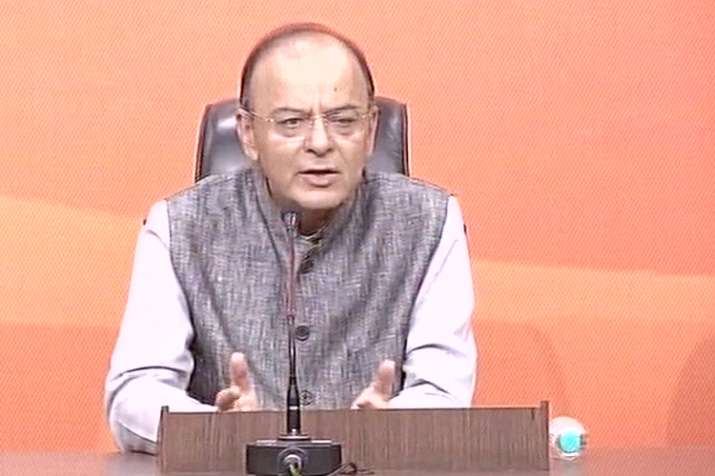 Countering Opposition's move to observe November 8 as 'Black Day', Finance Minister Arun Jaitley on Wednesday said that the Bharatiya Janata Party (BJP) has decided to celebrate November 8, 2017, as anti-black money day.
On November 8 last year, Prime Minister Narendra Modi had announced the demonetisation drive, withdrawing Rs 500 and Rs 1,000 notes from circulation. 
"BJP leaders and Union ministers will tour the country and make people aware of the various steps taken by the Modi government to tackle black money and corruption," said Jaitley addressing a press conference in New Delhi. 
Defending the note ban, Jaitley said that demonetisation was a big decision and was aimed at restricting the use of cash and promote digital transactions.
Attacking the Congress, Jailtey said, "Congress had adequate opportunity to be in power, and I can't recollect a single significant step that they ever took against black money". 
Further attacking Congress for reconciling to India living with a shadow economy, he said, "They had reconciled to India living with a shadow economy. It is understandable this would never be on political agenda of Congress leadership". 
"Those who have never fought black money were too happy with laundering cash into the system. Not the confiscation of money but squeezing the quantum of cash was the objective of demonetisation," said Jaitley. 
The Opposition has announced a mega protest on the first anniversary of demonetisation. 
West Bengal Chief Minister Mamata Banerjee said on Wednesday that the Trinamool Congress will observe November 8 as 'Black Day', adding that the party will conduct rallies throughout the state carrying black flags.