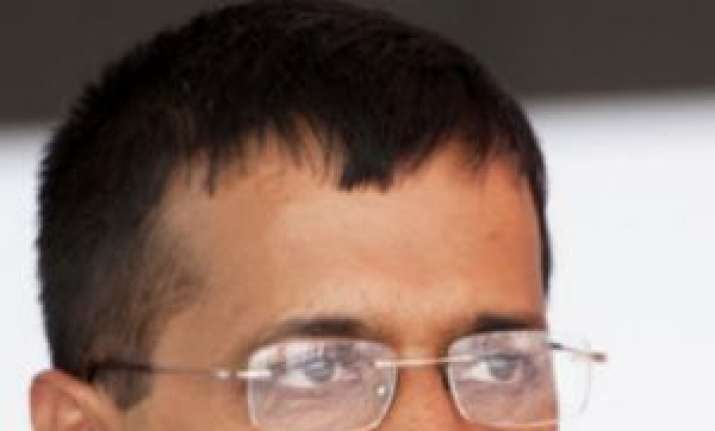 The opposition BJP today blamed the Arvind Kejriwal government for the violence and anarchy in the Delhi Assembly after two men created ruckus in the House alleging corruption and shouted slogans against Health Minister Satyendar Jain.
 "Arrogance of Delhi government and the ruling Aam Aadmi Party (AAP) is responsible for the violence and anarchy in the Delhi Assembly today (Wednesday)," Delhi Bharatiya Janata Party (BJP) President Manoj Tiwari told media persons.
"The violence seen after a small incident of democratic protest by a visitor in the House shows that Arvind Kejriwal government is averse to any protest," the BJP leader alleged. 
Tiwari's remarks came after two men, who claimed to be AAP members, created ruckus in the Delhi Assembly when they threw printed slips of paper alleging corruption by the Delhi government and shouted slogans against Jain. The two were taken into custody.
Tiwari pointed out that the incident of throwing leaflets was not a first of its kind.
"Similar incidents have taken place in Parliament and several assemblies, including Delhi, but we have never seen the kind of violence as we saw in Delhi assembly," he said. 
The day's business was going on in the assembly, which is in session, when the two men sitting in the visitor's gallery stood up and started shouting slogans against Jain, calling him corrupt and threw paper slips in the hall where the legislators were sitting.
The two were identified by suspended AAP leader Kapil Mishra as Jagdeep Rana and Rajan Madan.
Speaker Ram Niwas Goel immediately ordered the arrest of the two, who tried to flee but were caught by police and some AAP legislators.
According to sources, Rana was taken to hospital because of the injuries he received after being beaten up, while Madan was taken into custody.
"The role of AAP MLAs and some other unidentified people needs to be investigated," Tiwari demanded.
Tiwari, who represents the Northeast Delhi constituency of in the Lok Sabha, said that the BJP had been constantly raising questions about the need of the so-called special sessions of assembly called by the Delhi government.
"But after today's violence, we urge Lt. Governor Anil Baijal to prorogue the House so that the next meeting of assembly cannot be called without his permission," he said. 
He also said that it needed to be investigated as to how the two persons, who threw the leaflets, entered the assembly.
"To the best of our knowledge, their passes were recommended by the ruling party MLAs," he said.
(With IANS inputs)