Follow us on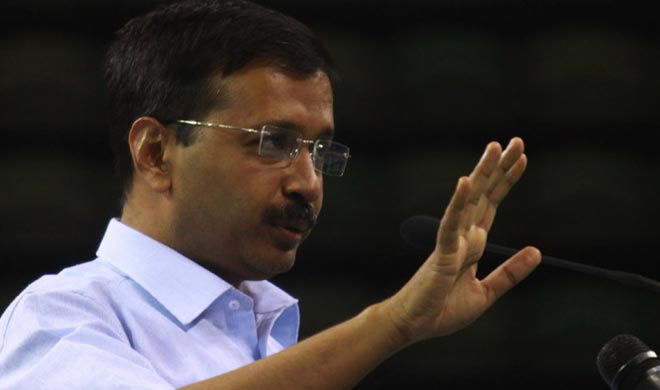 On a day when Arvind Kejriwal secured bail in a defamation case filed by Bikram Singh Majithia, the Delhi Chief Minister dared the Punjab Revenue Minister to get him arrested, else he will arrest him after that.
Launching a fresh attack on Majithia, Kejriwal vowed to create a "new Punjab" after six months.
The AAP leader said he was not afraid of "false cases" and warned Majithia that "the people will take revenge from him in the coming elections".
"I challenge Majithia to arrest me in six months as they are in power. Else, I will arrest him after six months," the AAP national convenor said.
"The people of Punjab will take revenge for each and every case against them. In the coming elections, people will take revenge from Majithia," he said.
"After six months (I will) reconstruct a new Punjab," he said.
Kejriwal said Punjab was in a bad state due to the drug problem and renewed his allegations against Majithia who is the brother-in-law of SAD chief and Deputy Chief Minister Sukhbir Singh Badal.
"Majithia said that I have defamed him. How dare he say this?" he asked.
"I ask you all, who is the drug dealer in Punjab? I want to ask him, how many mouths will you shut? When I travelled across Punjab, people told me that he files false cases to threaten them," Kejriwal claimed.
"If he and the Badals can file defamation cases against me, I can understand what he can do to the 'Aam Aadmi'," he alleged.
"The court has summoned me, so I came here. I am the Chief Minister of Delhi. God has blessed me with many things but when a case is filed against a common man, his entire life is ruined in going to courts. Today I want to say I'm not afraid of your false cases," he said.
Kejriwal and AAP leader Sanjay Singh were today granted bail by a local court here after they appeared in connection with the defamation case filed by Majithia.
The court has fixed October 15 as the next date for hearing.
"We will not bow down under any such pressure and will form the government in Punjab in 2017," Kejriwal said addressing AAP workers and volunteers outside the circuit house who had gathered to express their solidarity with him.
"Akalis have turned Punjab, which used to be a flourishing state, into a hub of drugs and ruined the youth. Each house in Punjab is facing the problem of drugs," Kejriwal said.
Kejriwal, who was accompanied by state Convenor Sucha Singh Chhotepur and AAP MP Bhagwant Mann, claimed that he had come to know that hoardings had appeared throughout Punjab which said "Majithia was into drug trade".
Speaking to media, AAP MP Bhagwant Mann said, "It is not a show of strength. Public have come here as they know that Majithia is responsible for ruining the youth."
AAP workers were stopped about one km before the court as Punjab police had erected barricades. However, some party workers managed to sneak into court complex.
Majithia, who is the complainant in this defamation case, also appeared in the court.
A large number of SAD supporters and workers accompanied the minister when he reached the court.