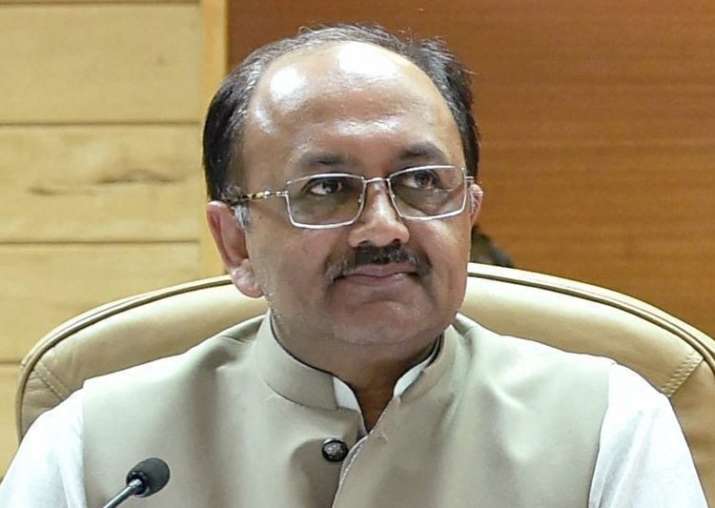 Amid allegations that shortage of oxygen cylinders at a Gorakhpur hospital led to the deaths of scores of children, Uttar Pradesh health minister Siddharth Nath Singh said today that loss of life due to such a reason was nothing less than heinous crime. 
Siddharth Nath Singh said that all aspects related to the deaths at the state-run BRD medical college hospital were being probed by a panel led by UP chief secretary and promised that those found guilty would be punished. 
"Any death due to oxygen shortage is a heinous crime...Any laxity on this front is also a crime," the UP Health Minister told reporters here. 
He said the team led by the state's chief secretary was probing the deaths in the Gorakhpur hospital. "All issues that are coming up about the exchange of money, demand of commission for not clearing the payment (to supplier) are also being probed ...besides a team of three specialist doctors from Delhi is also looking into the matter and if it is found that anything was wrong in oxygen supply, all those found guilty will be punished," Singh said. 
He said that "on the basis of the primary inquiry", action was taken against the principal of the college. 
To another question, he said that a report had been sought from all the medical colleges and hospitals on the availability of oxygen or payment issues and everything has been found in order. 
The minister said that hospitals and community health centres in the area are being provided all necessary facilities so that they are well equipped and patients do not have to run to BRD medical college. 
As many as 93 lakh children have been immunised in the districts affected by Acute Encephalitis Syndrome (AES) and Japanese Encephalitis (JE) virus, he added.