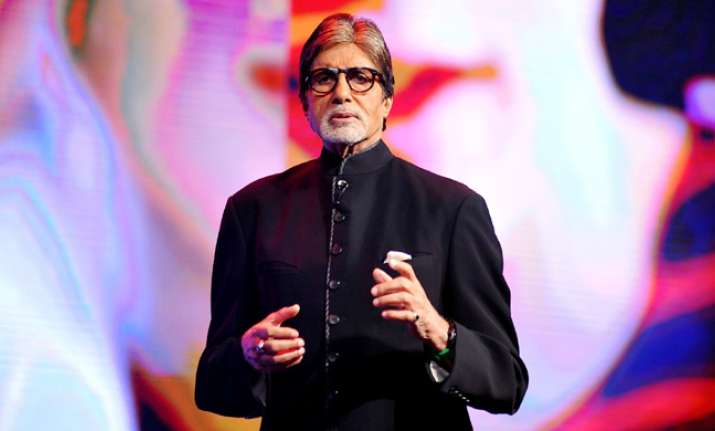 Megastar Amitabh Bachchan has regretted his failure in fulfilling the promises he made to the electorate of Allahabad during 1984 general elections.
Amitabh had entered politics in 1984 to help his friend Rajiv Gandhi in the aftermath of the assassination of her mother Indira Gandhi.
Amitabh Bachchan contested from Allahabad Lok Sabha constituency during 1984 general elections and defeated the formidable Lok Dal candidate Hemvati Nandan Bahuguna by a huge margin.  
His political career, however, was short-lived as he resigned just after three years.
"I mostly think of it because there are many promises that one makes during an election campaign, when you seek votes from people. My inability to keep those promises hurts. If there is anything that I regret then it is that," he said.
"I made a lot of promises to the city of Allahabad and to its people but I wasn't able to fulfill them.
"I try to do whatever I can in any social capacity but I know it is something that people of Allahabad will always hold against me," Bachchan said.
Bachchan said his decision to join politics was emotional but when he got into it he realised that emotions had no place there.
"I think my decision was emotional. I wanted to go and help a friend, but when I went there and got into it. I realised that it has nothing to do with emotions. I realised that I am incapable of doing it and so, I left."
When asked if his decision to quit politics cost him his friendship with the Gandhi family, Bachchan said, "I don't think it cost me at all. Friendship is not lost at all."
When further asked why he does not talk about that friendship, the actor said, "How do you talk about (a) friendship? We are friends."
Indian actors are hesitant to share their political opinion as opposed to the US where big Hollywood stars take political position during elections.
Asked if the fear of backlash and controversy prevents Indian actors from sharing their views on the political scenario of the country, Bachchan said, "You become an artiste and there are people who love you and there is a desire to reciprocate that. If it happens to be a politician who love you then also you reciprocate that.
"So what does that mean? Just because I am reciprocating it does not mean I am going to love their politics. I don't think so.
"When you do not do something like that then we fear of a repercussion. Politicians are very powerful people. I don't know if they can damage or harm to what extent because there is the court of law.
But the process of going to law and battle politics is not my job. My job is to be on camera and deliver my good. I don't want to divert my attention."
(With PTI inputs)