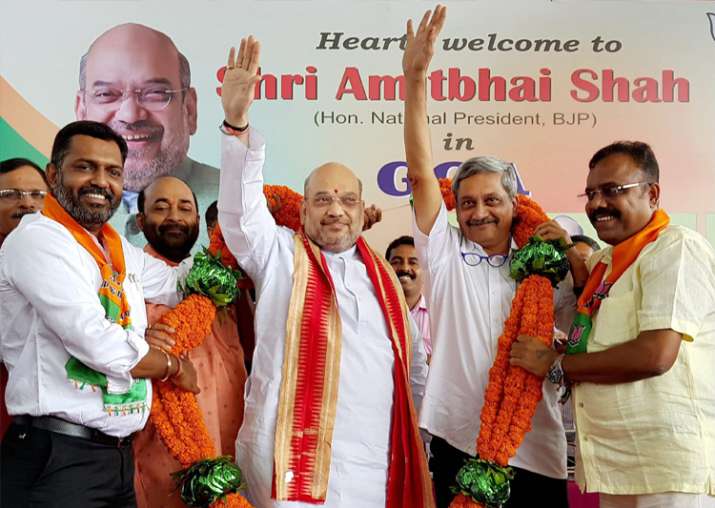 The Congress party on Saturday attacked the BJP for holding a public meeting of party president Amit Shah at the airport complex here saying it was a "gross abuse of power". 
"We strongly condemn the act of the BJP holding a meeting at the Goa airport complex which was addressed by their president Amit Shah in the presence of Chief Minister Manohar Parrikar," All India Congress Committee secretary Girish Chodankar said in a statement issued here. 
Terming this a "total and complete abuse of power", he said, the BJP has not set a right example of good governance by this act. 
Chodankar demanded the officials of the Airport Authority of India (AAI) who allowed the meeting to be held at the airport complex be investigated. Shah, who is on a two-day visit to the coastal state, was accorded a warm welcome outside the airport where he addressed party workers. 
Addressing the gathering, Shah hailed the Goods and Services Tax (GST) saying 'the new tax regime would accelerate the country's economic growth and bring an end to the inspector raj'.
On cow slaughter, Shah said that the saffron party was committed to governance that treats all communities equally. He also noted that it was a Congress government which had imposed a ban on cow slaughter in Goa in 1976.