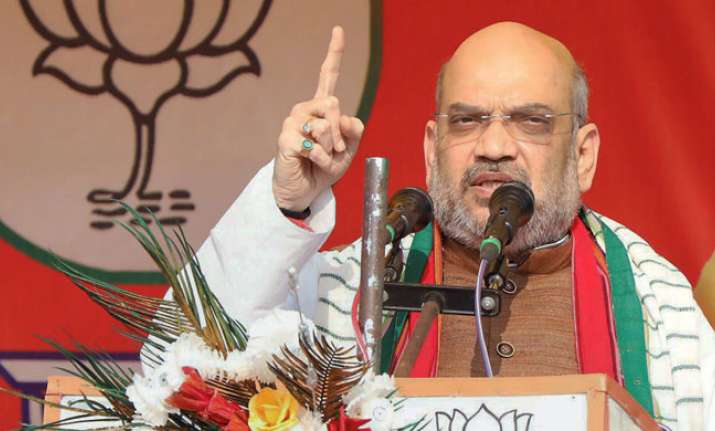 Exhorting his party workers to treat every election seriously and give it their all, Bharatiya Janata Party (BJP) president Amit Shah on Sunday said that his party aims to win all elections for the next 50 years. Addressing the concluding session of the party's Mahila Morcha national executive meeting in Ghaziabad, Shah slammed Congress president Rahul Gandhi for demanding a report card of the Modi government.
"We aim to make India shine before the world. If that aim is to be achieved, election goals must not be restricted to 5, 10 or 15 years. BJP must aim at winning from Panchayat to Parliament for next 50 years just like Congress did for 50 years after Independence," Amit Shah said.
Attacking Rahul Gandhi, he said the Congress president keeps asking what had been done in four years of the Modi government. "The country wants to know that what Congress had done in its regime of 50 years for the masses," Shah said.
"The BJP government is providing loans to unemployed youths to make them self-employed. The opposition parties took jibe on the issue by talking of 'pakodas'. Any kind of job which involves hardwork is considered dignified," the BJP president said referring to a remark by PM Modi which the Congress had used to attack the government over unemployment.
Also read: Selling pakodas better than begging': BJP Chief Amit Shah attacks Congress in maiden Rajya Sabha speech
During an interview with a private television channel, PM Modi had said that a person selling 'pakodas' on the roadside earning Rs 200 a day should also be perceived as 'employed'.