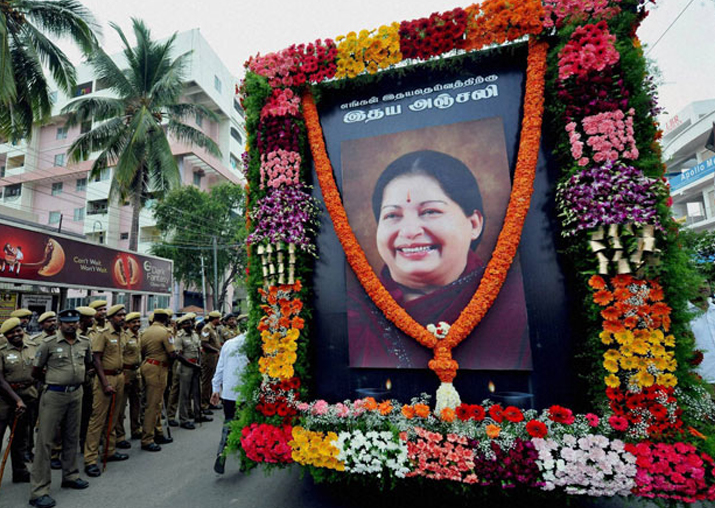 The controversy related to mysterious death of AIADMK general secretary J Jayalalithaa has once again captured national headlines. While state ministers are busy in trading charges against each other over whether they were allowed to meet their ailing leader or not during her last days, Apollo Hospital in Chennai has welcomed the decision of judicial probe into the death of the former CM.
Dr Prathap Reddy, chief of Apollo Hospital in Chennai, has told First Post that the hospital will cooperate with the authorities regarding the probe. The report said that hospital management has in fact handed over a timeline of events that took place since her hospitalisation on September 22 last year leading up to her death on December 5.
On September 25, the Tamil Nadu government said that it has set up an inquiry commission headed by retired High Court Justice A Arumugaswamy to go into the death of the 68-year-old leader. Ever since Jayalalithaa's death, there have been hints of foul play in her death, with critics pointing fingers at her aide, the now jailed VK Sasikala.
The government's decision to set up an inquiry commission comes couple of days after Forests Minister C Sreenivasan had sought people's apology for 'lying' about the health condition of Jayalalithaa when she was admitted in Apollo Hospital. Sreenivasan had said: "We would have told lies that she (Jayalalithaa) had idlis and people met her. The truth is that nobody saw her."
Later, another state Minister Sellur K Raju contradicted the claim saying 'all the ministers met her (Jayalalithaa)'. Raju had, however, refused to elaborate and said the death of 'Amma (Jayalalithaa)' was a huge loss.