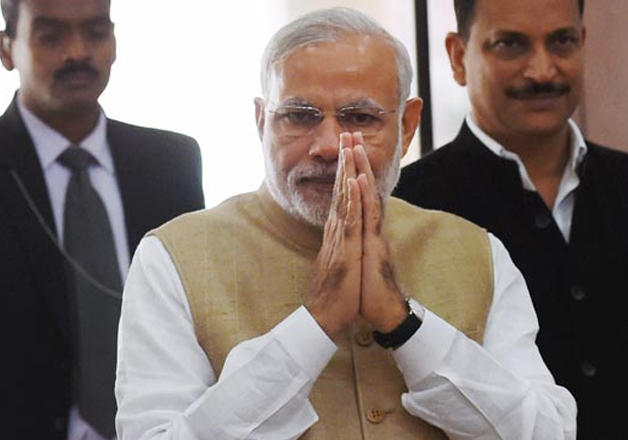 Prime Minister Narendra Modi will today chair an all-party meet over the issue of demonetisation as the inconvenience that people are facing due to this decision entered seventh day today with opposition parties opposing the move.
While Trinamool Congress chief Mamata Banerjee had described the move as 'draconian' and appealed all parties to unite against the Centre, the Congress has slammed the government's decision calling it a 'mere note-change' policy that has 'no new security features'.
"If the earlier Rs 500 and Rs 1,000 notes will be replaced by new Rs 500/Rs 1,000/Rs 2,000 notes, how is it demonetisation? Is not a mere note change policy?" Congress spokesperson Randeep Singh Surjewala said here on Monday.
The meeting comes a day before the month long Winter Session of Parliament begins. 
All opposition parties have decided to corner the government in the Parliament on the demonetisation issue. 
The Congress has event sought suspension of business on day one of Winter Session to discuss the matter.
The demonetisation issue was also figured prominently yesterday at the all-party meeting convened by Lok Sabha Speaker Sumitra Mahajan with all major opposition parties, including the Congress, wanting a debate on it in Parliament.
Major opposition parties, during the meeting which lasted over three hours, urged Mahajan to allow a debate on demonetisation on a priority so difficulties faced by the common man could be highlighted.
"Leaders of various parties have demanded discussion on demonetisation and the steps taken by the government to exchange the currency notes of Rs 500 and Rs 1,000. The situation in Jammu and Kashmir, holding of simultaneous elections to state assemblies and Lok Sabha, and state funding of polls also emerged as issues on which parties have demanded discussion," the Speaker said after the meeting.
A total of 22 to 23 bills are likely to be introduced in the Winter Session which will have 22 sittings, she informed.
Meanwhile, the Prime Minister has told his Ministers and allies not to be defensive on the government's decision and turn the tables on the Opposition by questioning their intent in opposing the move.
"There was no need to be defensive on the government's decision as there is widespread support for it and people are ready to face hardships for larger gains," he told NDA partners here on Monday.
He also urged NDA allies to go to the public and explain the long-term benefits of demonetisation in curbing corruption and black money.