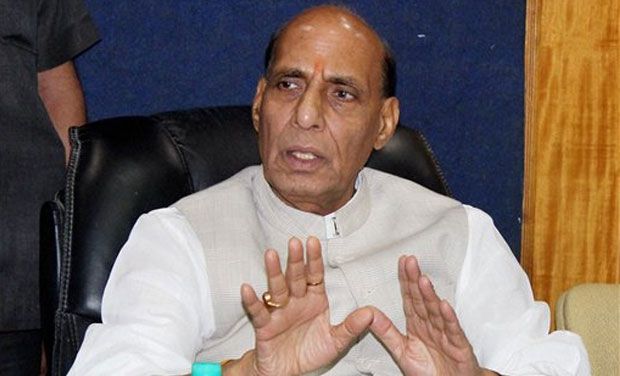 Praising people of Jammu and Kashmir for their unequivocal condemnation of terror attack on Amarnath yatris on Monday evening in Anantnag district, Union Home Minister Rajnath Singh today said that it clearly showed that "Kashmiriyat" is still alive in the state.
Saluting the people of Jammu and Kashmir for their unambiguous stand on killing of Amarnath yatris, Rajnath Singh said that the clear stand taken by the Kashmiris has boosted his morale in fighting terrorists.
"Every section of the society in Kashmir has condemned the unfortunate cowardice act of terror on the Amarnath pilgrims. I salute the people of the state," Rajnath Singh said after chairing a high-level security meeting with top government officials, including National Security Advisor Ajit Doval.
"No one in Kashmir has praised the terror attack, this proves that Kashmiriyat is still alive there. This also boosts my morale to fight against such forces," he added.
Seven people were killed and 19 others were injured when terrorists opened fire at a bus in Jammu and Kashmir's Khanabal area on the Jammu-Srinagar highway on Monday evening. The state police has blamed the LeT terror group for the attack.
(With IANS inputs)