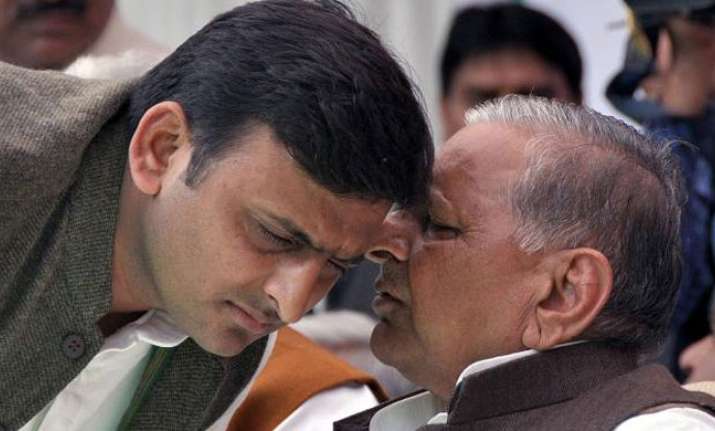 Notwithstanding the face-off with his father and SP supremo Mulayam Singh Yadav, UP chief minister Akhilesh Yadav on Sunday made it clear that he will not leave the party, according to a senior minister.
"I will remain in the party and will keep strengthening it," senior minister Rajendra Chaudhary quoted Akhilesh as having told the meeting of SP legislature party at his residence here.
The chief minister also said he would participate in all programmes of the party, including the silver jubiliee celebrations on November 5, Chaudhary said in a press release.
At the same time, he said, he would go ahead with his ' rath yatra ' that begins on November 3.
Chaudhary's press release assumed significance as speculation is rife that SP was on the verge of split, and a new party , to be named National Samajwadi Party or Pragatisheel Samajwadi Party with motorcycle as its symbol, could be launched by the chief minister, who could also skip the November 5 party event.
Sunday's meeting was attended by majority of legislature party members, the release said.
Akhilesh told the legislators that Mulayam was his father and leader. "From both points of view, I will keep serving him during my life time. I will abide by all his directives," he said, adding that 'netaji' (Mulayam) had given him some responsibilities which he carried out sincerely and honestly and will keep doing so.
The chief minister warned that action will be taken against those who conspired against 'netaji'.
"...some people have conspired. I will take action against them and their supporters," he warned.