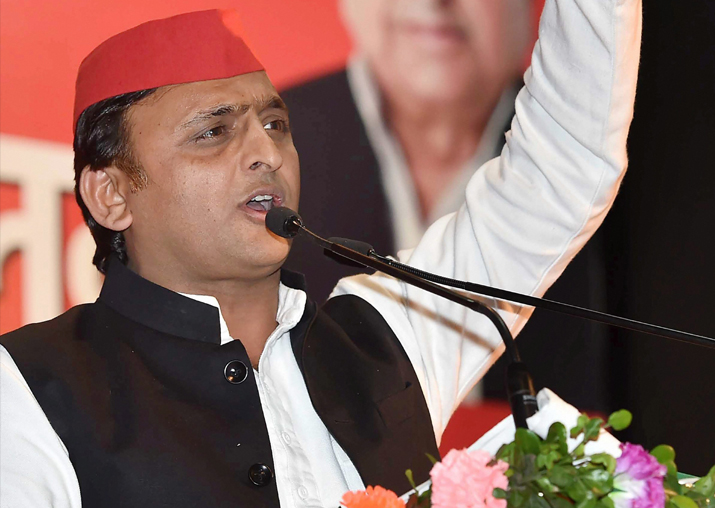 Samajwadi Party leader Akhilesh Yadav on Saturday met West Bengal Chief Minister Mamata Banerjee at latter's residence in Kolkata, fuelling speculation of a possible front against the BJP in the next Lok Sabha polls. 
Calling for the unity of secular forces to take on the BJP, Yadav said that his party was prepared to make sacrifices and back other parties like the Trinamool Congress to strengthen the fight for secularism.
"There is a need for all secular parties to unite against communal forces," he said.
"We are ready to struggle for the unity of secular forces in the country. .. If we are required to stand with Didi (Mamata Banerjee) for a secular battle. we will do so. It does not matter if our party does not grow here (West Bengal)," he added.
He averred that India needed leaders who would spearhead the fight for secularism, but did not give a categoric reply when asked by reporters later on whether the Samajwadi Party would form a joint front with the Trinamool.
Akhilesh prophesied that the Samajwadi Party would "stop the BJP in UP" and play a major part in the fight against it in the 2019 Lok Sabha polls.
Accusing the BJP of "telling lies to the people" on issues like demonetisation, Goods and Services Tax, digital India and Make in India, he said, "They are experts in telling such lies. They say them in such a way that people have started believing them."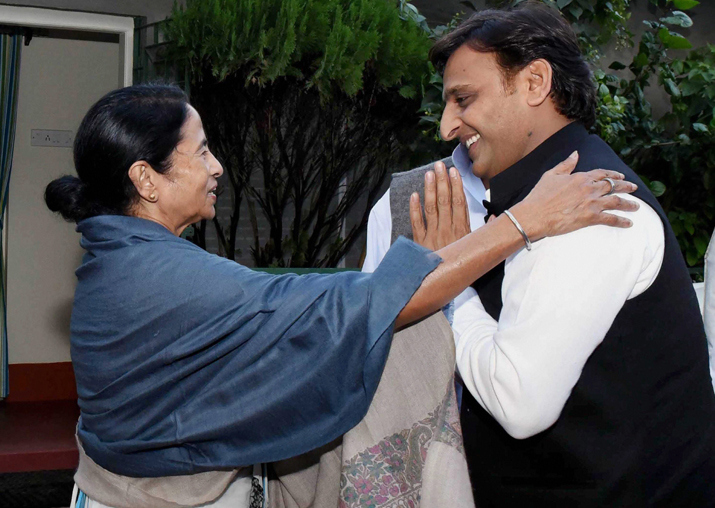 "What has the Narendra Modi government in Delhi done for the poor farmers who continue to suffer? What has the government done for the workers? Instead, this government has come up with demonetisation of the currency and GST, which have robbed people of their jobs," he added.
He brushed aside questions about differences between him and his father Mulayam Singh Yadav, saying "his (Mulayam's) blessings are always with us. A father is akin to god".