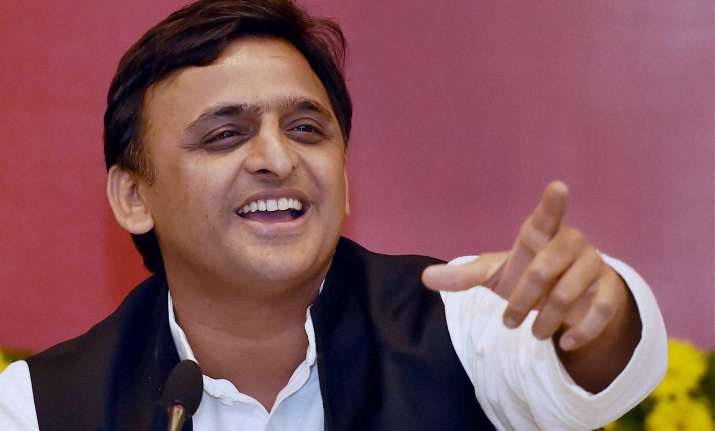 Shivpal Yadav, president of the Uttar Pradesh unit of Samajwadi Party, today clarified that incumbent Chief Minister Akhilesh Yadav will be the party's CM face in the upcoming elections to the state Assembly.
"I have said it earlier also that Akhilesh Yadav will be the CM face of the Samajwadi Party. If anybody wants, I'm ready to put it on the stamp paper," Shivpal Yadav said.
Shivpal Yadav also said that he is ready to put in his papers as the party's state unit President if Akhilesh Yadav asks him to do so.
The ongoing power-struggle inSamajwadi Party with Akhilesh Yadav and his uncle Ram Gopal Yadav on one side and Mulayam Singh Yadav and his brother Shivpal Singh Yadav on the other has left the party cadre completely confused and they are belived to be worried over its impact on the upcoming Assembly polls.
In an act of defiance, the UP Chief Minister on Wednesday unilaterally announced that he will launch Samajwadi Party's election campaign on November 3, two days ahead of the party's Silver Jubilee celebrations to be held in Lucknow on November 5.
The rift between Akhilesh and his father Mulayam Singh Yadav further widened with  the UP CM writing a letter to Samajwadi Party's national president saying he will go ahead with 'Samajwadi Vikas Rath Yatra' from November 03, 2016.
Justifying his decision, Akhilesh Yadav pointed out in his letter that rival political parties have already started their political campaign for the 2017 UP Assembly elections but the SP had to delay it due to some reasons.
"Therefore, in order to form the next government in the crucial state, I have decided to undertake the 'Samajwadi Vikas Rath Yatra' on November 03," Akhilesh wrote in his letter.
It is still not clear whether Akhilesh would boycott the silver jubilee celebrations of Samajwadi Party scheduled to be held on November 5 in Lucknow.