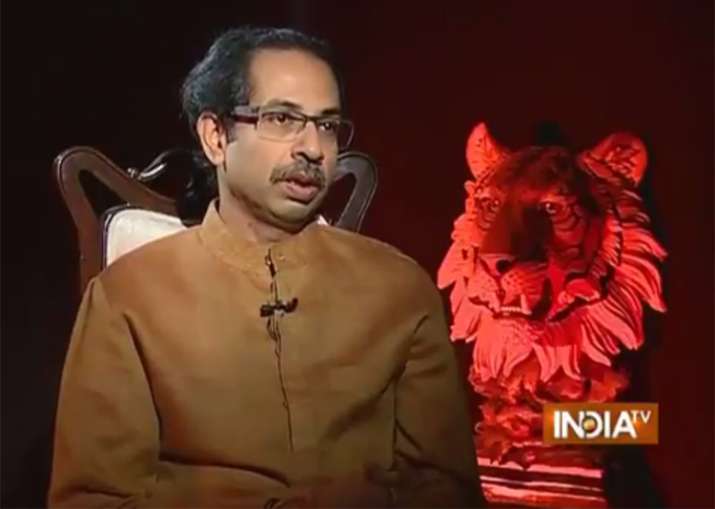 Shiv Sena chief Uddhav Thackeray said today that Samajwadi Party leader Akhilesh Yadav should be "given one more chance" to become the UP chief minister. 
In an interview to India TV managing editor Ajit Anjum here, Uddhav Thackeray said: "Why shouldn't I praise Akhilesh? He is doing good work and he should get another chance (to become CM). He is a young man, and if provided he doesn't make any mistake, he should get a chance."
The Shiv Sena chief made a jibe at Prime Minister Narendra Modi, saying: "It doesn't matter to me how many inches wide his chest is, but he should have a heart inside his chest."
Uddhav Thackeray said: "I had good relations with Narendrabhai. There is no personal enmity, but when you find  that his policy is causing damage to the country, then one has to oppose...Modiji is not my enemy, but I have the right to say what is good and what is bad."
Hitting out at the Centre's demonetization move, the Shiv Sena chief said: "Did affluent people die because of ''notebandi"? Nearly 200 persons lost their lives while standing in the queues. One of them was a jawan of BSF."
"The government made people stand in queues for money. In their manifesto, they (BJP) had promised to bring back black money stashed in Swiss banks and put it in people's accounts. Demonetization could be the Prime Minister's own decision, but how many people were rendered jobless, how many people died? Unemployment has increased, who is responsible for that? Even today, we read reports of fake Rs 2000 currency notes being seized. Did it stop terror attacks? Did the government get black money? Was corruption brought to a halt? Has the circulation of fake currency stopped?  I didn't notice a single rich man standing in queues."
Asked whether he was going to come out of his party's alliance with BJP in Maharashtra, Uddhav Thackeray quipped: "They(BJP) can also take the decision (to break the alliance), why should I take? Could they have formed the government without our support? 
Asked whether the present Fadnavis government will complete its five-year term, Thackeray replied: 'I don't know. 
The Shiv Sena chief questioned Prime Minister Modi's closeness to NCP chief Sharad Pawar by saying: "during the elections, Modiji used to level charges of corruption against chacha-bhatija (Sharad Pawar and Ajit Pawar). But now he visits Sharad Pawar ji at his residence and says he is my guru. Isn't it a duplicitous policy? This could also be the reason for breaking the alliance. I am ready. I did not agree to the alliance only for gaining something."