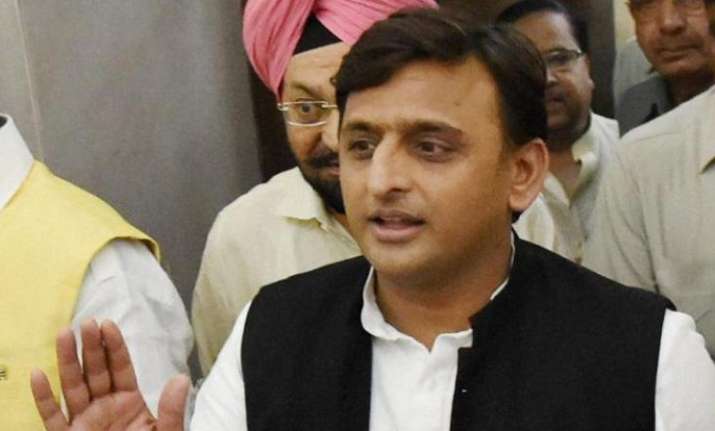 Samajwadi Party (SP) chief Akhilesh Yadav has reportedly hinted at his willingness to take a step back for the sake of an alliance with Mayawati's Bahujan Samaj Party (BSP)
Without attaching superior or inferior signs to either of the parties, Akhilesh told a news channel that he was ready to be practical to sustain the alliance. "This alliance is important. If I have to take two steps back, I am willing to do it," Yadav said.
It was Mayawati's support that is believed to have played a role in ensuring the Samajwadi Party's stunning victory in the Lok Sabha bypolls from Gorakhpur and Phulpur, two prestigious seats last held by Uttar Pradesh's chief minister Yogi Adityanath and his deputy.
But the alliance failed to secure BSP candidate Bhim Rao Ambedkar's win in Rajya Sabha polls. Thus, Akhilesh Yadav's commitment to the 'extra mile' is crucial. 
Mayawati had recently counselled Yadav from a public platform that he should have made "every sacrifice" to ensure Ambedkar's win, particularly when the BJP was so determined to defeat him to engineer a rift between the BSP and SP.
It implied she wanted Akhilesh Yadav to tell his lawmakers to ensure Ambedkar's victory even if it meant that the SP's Jaya Bachchan lost in the process. "Had I been in his place," Mayawati had said, "this is what she would have done".
Next test for the SP-BSP alliance will come in the form of elections to 13 seats in Uttar Pradesh legislative council on April 26. The SP chief, whose term will end next month, has said that he will not seek re-elections.
Yadav did not say if his party would field a candidate or leave it for the BSP, as a goodwill gesture. "It will be a decision that will be liked by everyone," he said, hinting at a possible gift.
The original deal between the BSP and the SP for the Gorakhpur and Phulpur seats was that the SP - which would have some extra votes after ensuring the victory of one candidate - would use them to support a BSP candidate.
If the SP doesn't field a candidate, Mayawati's BSP may have well stand a good chance to win two, not just one seat.