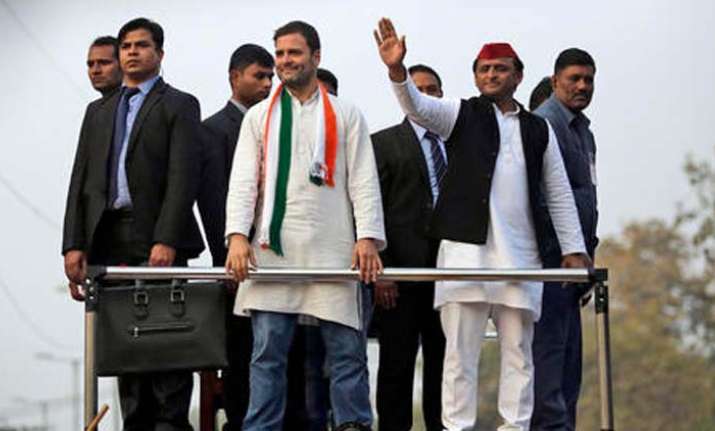 Samajwadi Party chief Akhilesh Yadav has hinted at opposition to a key role for Congress in the anti-BJP alliance for 2019 Lok Sabha elections. The SP chief who had earlier announced that his party will fight the elections on all 230 Madhya Pradesh Assembly seats, has now declared that Uttrakhand SP will contest on all five Lok Sabha seats in the upcoming general elections. 
While in both Uttrakhand and Madhya Pradesh, the incumbent government is BJP, the main opposition party remains Congress. In this scenario, an announcement to go solo by Samajwadi Party raises doubts about Akhilesh Yadav's intentions to maintain ties with Congress. 
SP chief, who met with his party leaders from Uttrakhand yesterday, also declared that they will contest the next state municipal elections. 
Samajwadi Party and Congress had fought the Uttar Pradesh Assembly elections as an alliance. During the campaign, Congress chief Rahul Gandhi and his counterpart Akhilesh had campaigned together across the state, displaying a bonhomie. But it seems that the loss in UP polls and growing importance of regional parties in the anti-BJP alliance has dented the relations between the two leaders.
Sources say, for 2019 Lok Sabha polls, Akhilesh Yadav is keen on allying with Mayawati's BSP but is no mood to share a major chunk of seats with Congress.
According to reports, Akhilesh is likely to convince leaders of others parties for sidelining Congress from the Grand Alliance during his visit to Delhi today.