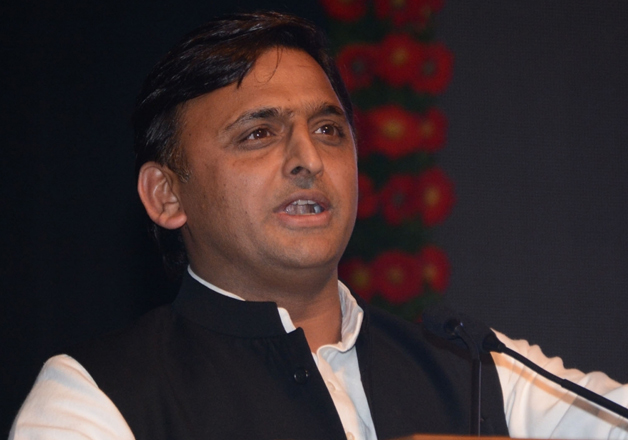 Uttar Pradesh Chief Minister Akhilesh Yadav is likely to reinstate his uncle Shivpal Yadav, who is also the chief of Samajwadi Party's state unit, and other ministers sacked on Sunday for their proximity to Amar Singh.
"Everything is fine. We will abide by what Netaji (supremo Mulayam Singh Yadav) says," Shivpal told reporters in Lucknow.
Sources said that a letter from the CM's office in this regard could soon be sent to Governor Ram Naik. 
The ministers, who were sacked from the Cabinet – Narad Rai, Om Prakash and Shadab Fatima – are likely to take fresh oath, but only after Diwali which falls on October 30.
Meanwhile, the is no clarity on MLC Udayveer Singh and former general secretary Ram Gopal Yadav's fate on whether they will be taken back into the party fold or not.
Shivpal's remarks came a day after a bitter scuffle broke out between him and Akhilesh at a meeting which ended on a fiery note. 
Shivpal called the Chief Minister a 'liar' in front of Mulayam and also alleged that he was trying to form a new party or stitch an alliance with another party.
Earlier on Sunday, in a dramatic tit-for-tat event in ruling SP, Akhilesh Yadav had ousted his uncle Shivpal Yadav and three others from the government, while the party brass retaliated by sacking general secretary Ram Gopal Yadav for six years from the party. 
UP Assembly polls are due early next year. In the 2012 polls, the Samajwadi Party had won a record 224 seats in the 403-chair House.