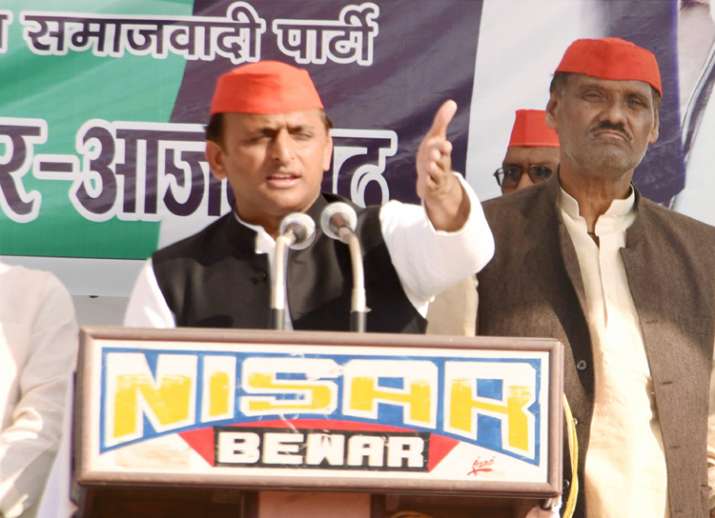 After Delhi Chief Minister Arvind Kejriwal and Defence Minister Manohar Parrikar, Uttar Pradesh Chief Minister Akhilesh Yadav has become the latest politician to face the ire of the Election Commission over alleged bribery remarks. 
The Samajwadi Party president was today served with a showcase notice for reportedly asking voters in Bhadhoi on March 4 to accept money but vote for the 'cycle,' his party's election symbol. 
Prime facie finding him guilty of violating the model code, the Commission asked him to respond by by 5 pm of March 7 as to why action should not be taken against him. 
According to the Commission's notice, Yadav had asked voters to accept money from other parties, but vote for the 'bicycle' symbol of the ruling Samajwadi Party. 
"I (have) heard that voters are being given money. My advice to you is to keep the money with yourself and vote for the bicycle," Akhilesh had said. 
The Bhartiya Janata Party (BJP) then moved the EC over his remarks. UP BJP vice-president JPS Rathore had written a letter to the Chief Election Commissioner accusing Akhilesh of violating the model code of conduct, state BJP spokesperson Manoj Mishra said.
The poll watchdog reminded him that bribery and abetment of bribery of voters is a penal offence.
Last month, Manohar Parrikar was issued was asked to clatify his "bribe" remark made at a Goa rally where he allegedly violated the Model Code of Conduct. 
Kejriwal was also censured by the poll body for his his reported remarks in poll-bound Goa where he had allegedly promoted bribery. 
Seventh and last phase of voting for Uttar Pradesh Assembly elections will be held on March 8. The campaigning for the same ended today. 
(With PTI inputs)