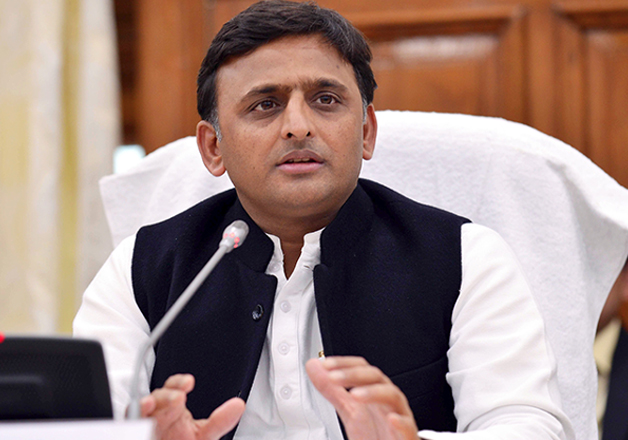 The Samajwadi Party government in Uttar Pradesh may have been claiming to cut down on the personal financial assistance given to its ministers, but the reality is far away from the claims.
According to a reply furnished by the UP government in parliament, the Akhilesh Yadav government has spent nearly Rs 9 crore as 'pocket money' on its ministers in the last four years (March 2012 to March 2016).
State Culture Minister (Independent Charge) Arun Kumari Kori, who has spent Rs 22,93,800 as 'pocket money', tops the list of such ministers, the written reply submitted by CM Akhilesh Yadav last week said.
The reply said that the state government has in total splurged Rs 8.78 crore as 'pocket money' in last four years.
Kumari is followed by Urban Development Minister Azam Khan who spent Rs 22,86,620 during the last four years as 'pocket money'.
Child Development and Nutrition and Primary Education Kailash Chaurasia is at the third position in this list. In total, he has spent Rs 22, 85,900.
Interestingly, senior minister and younger brother of Mulayam Singh Yadav, Shivpal Yadav is the only minister who has not spent a single rupee from the government's treasury as 'pocket money'.
The other prominent ministers who spent over Rs 21 lakh include External Aided Project, Overall Rural Development, Sports and Youth Welfare and Excise Minister Ram Karan Arya and Land Development and Water Resources and Waste Land Development Minister Jagdish Sonkar.
Shiv Kumar Beria, who was sacked by the CM in October last year, had spent Rs 21,93,900 during his tenure as minister.
MoS (Independent Charge) Women Welfare Saiyada Shadab Fatima is at the bottom of the list. During her short term of one year, she has spent Rs 72,500 as 'pocket money'.
As per the norms, a minister is entitled to get Rs 2500 on daily basis as 'pocket money' if he/she travels within the state for performing duties and Rs 3000 outside the state.