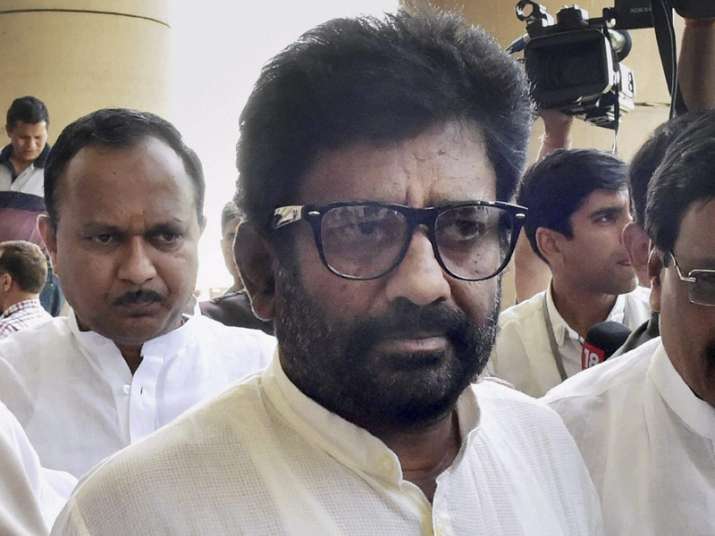 A day after the Shiv Sena's ruckus in Parliament over airlines grounding its errant MP Ravindra Gaikwad from their flights, national carrier Air India today cancelled two tickets of the unrepentant parliamentarian again, signalling it ewas unwilling to compromise until the leader apologised.
Gaikwad had yesterday written to Civil Aviation minister Ashok Gajapthi Raju voicing 'regret' and urging him to lift the ban that Air India has imposed on him.
News agency ANI today reported that Air India has cancelled the MP's Delhi-Mumbai and Mumbai-Delhi tickets April 17 and 24, respectively.
"Air India has cancelled Shiv Sena MP Ravindra Gaikwad's Delhi-Mumbai & Mumbai-Delhi tickets for April 17 and 24 respectively," the news agency quoted an airline spokesperson as saying. 
The spokesperson noted that the airline has not received any communication from the Aviation Ministry regarding lifting the ban on Gaikwad.
When the MP was quizzed about the latest development, he replied, "I have not made anyone booking. Few people are deliberately making bookings in my name. Yesterday, I raised this issued inside the Parliament and demanded that Aadhar must be made mandatory for booking flight tickets."
Yesterday, Gaikwad had appeared in the Lok Sabha and delivered his version of the March 23 incident. Seeking to play the victim, Gaikwad blamed the Air India staffer for instigating the violence and made no mention of hitting him, something that he had bragged about soon after the incident.
He later wrote a letter to Raju expressing 'regret' over the unfortunate incident.
"I write to convey my regrets for the unfortunate incident that took place on 23rd March, 2017 in the Air India Flight No. AI-852 seat No. 1F," Gaikwad said. 
Gaikwad has been at the centre of a row over assaulting an Air India employee after he was made to fly in the economy class. Soon after this, Air India and several private airlines blacklisted him from flying. 
Meanwhile, support continues to pour in for Air India for digging its heels in. In a statement issued today, the Indian Commercial Pilots Association appreciated Air India's stand against unruly passengers. The pilots' association also pledged unconditional support to the carrier.