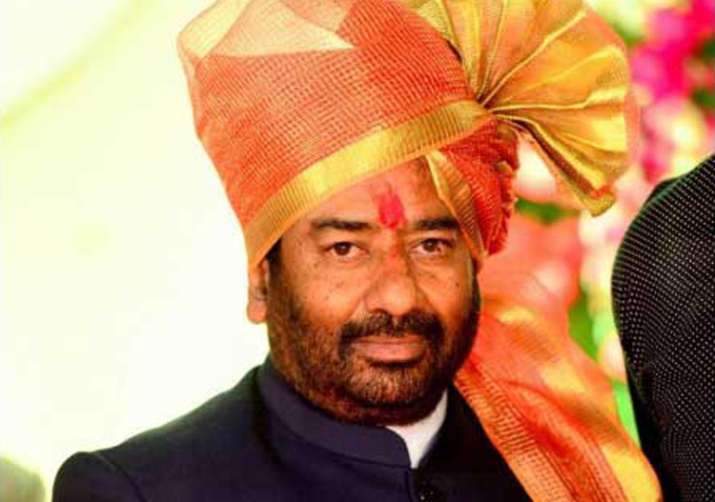 A day after a heated debate in Parliament over the flying ban imposed on Shiv Sena MP Ravindra Gaikwad by top domestic carriers after he allegedly assaulted an Air India staffer, the national carrier today cancelled his ticket that he had booked for Wednesday. 
Gaikwad had booked a ticket from Mumbai to Delhi for 8 am Air India flight which was today cancelled by the airline.
Shiv Sena had raised the issue of a flying ban on Gaikwad in Parliament yesterday and demanded the revocation of ban by major airlines but failed to get a positive response from the government which justified the action by the airlines. 
The party also filed a privilege motion in Lok Sabha today. 
Lok Sabha Speaker Sumitra Mahajan said a privilege motion notice has been received.
"I have received your notice of motion of privilege, it is under my consideration," the Speaker said.
The issue was raised by Shiv Sena's Leader in the House Anandrao Adsul as soon as the Zero Hour started.
Adsul also raised the issue on Monday and said he was only seeking lifting of the ban on flying imposed on Gaikwad by all major airlines after he assaulted a 60-year-old duty manager of Air India on March 23. 
However, Civil Aviation Minister P Ashok Gajapati Raju, instead of giving any positive response, admonished Gaikwad for indulging in violence on the flight last week. 
"I never in my wildest dreams thought that an MP will get caught in such an incident," he said, while emphasising that "Violence of any kind can be disastrous." 
Later, the Shiv Sena MPs met with Speaker Sumitra Mahajan who was joined by Raju. Mahajan pitched for an amicable resolution of the issue but did not categorically call for the lifting of the fly-ban on Gaikwad.
She said MPs need to attend Parliament and they cannot always travel by train. 
"MPs need to attend Parliament and they cannot travel by train always. At times, they need to travel by plane also. I feel that this issue (blanket ban) should be resolved amicably through talks," she said. 
Gaikwad, the Lok Sabha MP from Maharashtra's Osmanabad, had last week assaulted 62-year-old duty manager of Air India R Sukumar with slippers over not being able to fly business class despite having boarded an all-economy flight. 
Following the incident, the national carrier as well as six other domestic airlines barred him from taking any of their flights. Two FIRs have also been filed against the MP in Delhi.
After Air India put him on the no-fly list, the Federation of Indian Airlines, which has Jet Airways, SpiceJet, IndiGo and GoAir as its members, also imposed a ban on Gaikwad from flying on their network. 
After the ban, Gaikwad had to travel by train from Delhi to Maharashtra. 
The incident as well as the action by the airlines have triggered a controversy on whether an elected representative can be barred from flying in the absence of any specific legal provisions.
The government plans to tweak the norms to deal with unruly fliers as it looks to provide more clarity on regulatory powers.
While aviation regulator DGCA has guidelines in place to deal with unruly passengers, there is no specific mention about the possibility of barring any individual from flying for disruptive behaviour. 
A senior Civil Aviation Ministry official said the current Civil Aviation Requirement (CAR) on 'Handling of unruly/ disruptive passengers' has "some gaps" which needs to be plugged.