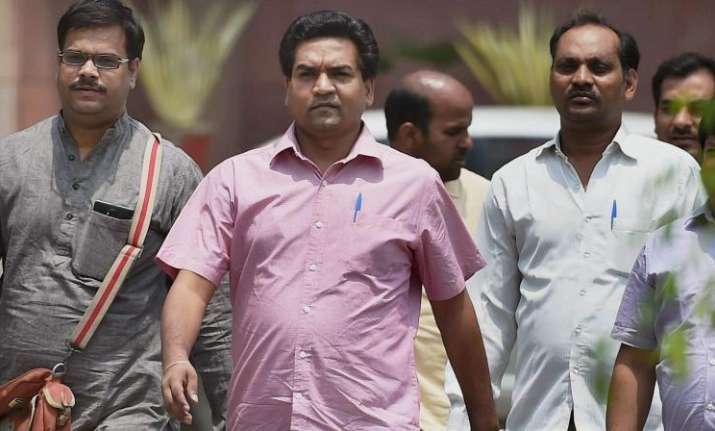 Sacked Delhi minister Kapil Mishra has claimed that he received death threats on WhatsApp Tuesday night. 
Mishra sat on an indefinite fast this morning demanding disclosure on foreign visits of AAP leaders.
According to Kapil Mishra, the WhatsApp message came from an international number and it threatened to gun him down. 
The message came from the number +97430783388 (registered in Qatar) at 11:45pm on Tuesday. 
The call first came on his mobile but it was not picked by Mishra after which the threatening message came on his WhatsApp from the same number.
According to Mishra, he was also abused in the message.
On Tuesday, Kapil Mishra had threatened to go on fast if details on the foreign tours of AAP leaders were not made public by Wednesday morning.
Kapil Mishra has asked the Delhi government to make public money spent on foreign tours of AAP leaders including Satyendra Jain, Aashish Khetan, Raghav Chaddha, Sanjay Singh and Durgesh Pathak.
He has also demanded disclosure on their itinerary and deals negotiated by them on these foreign tours.
Kapil Mishra was sacked by Arvind kejriwal from his cabinet after he accused the Delhi Chief Minister of accepting Rs 2 crore in cash from his cabinet colleague Satyendra Jain. 
In an interesting coincidence, by deciding to sit on fast in support of his demands, Kapil Mishra is using same means that Arvind Kejriwal had used during his agitations in the past.