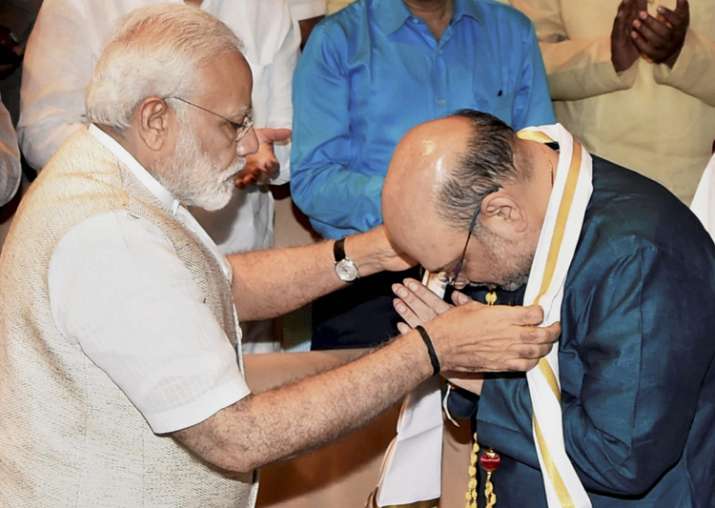 Prime Minister Narendra Modi today reprimanded MPs of the Bharatiya Janata Party for their shortcomings with respect to the minimum attendance in Parliament. Addressing the party's parliamentary board meeting here this morning, PM is believed to have told MPs that they are not taking his message on presence in Parliament seriously. 
The PM's reprimand comes on after the government saw itself on the backfoot in the Rajya Sabha where ruling NDA lacks majority as members were absent. 
"I have repeatedly asked MPs to participate in the functioning of the House. But MPs are not attending the session. On several occasions, I have told you (MPs) to be present on the floor of the House for the maximum time, but you (MPs) are not listening to me," Modi is learnt to have told MPs as he congratulated BJP president Amit Shah on winning the Rajya Sabha election from Gujarat.
This was the first meeting of the party's most powerful decision making body after Shah and Union minister Smiriti Irani's win in the elections. 
Sources said that the PM also noted that the poor attendance by MPs have in past forced the party to issue a whip. "Why do you create a situation where the party has to issue a whip to ensure your attendance? Even after the whip is issued, several MPs are found missing from the House on importance occasions," sources quoted the PM as saying.
"You are MPs till 2019… but you performance will decide what next," he is believed to have told party MPs.
With Amit Shah entering the Rajya Sabha, the PM said, "the laid back attitude of MPs will be now become a matter of days gone by."
This was not the first time when PM Modi has clearly expressed his displeasure over the absence of MPs from both Houses of Parliament. Earlier this month, Shah had taken a serious view of lawmakers not attending the Rajya Sabha despite a whip.
The PM also took the opportunity to praise Shah's role as the president of the BJP. Shah yesterday completed three years in office.
Addressing the MPs, Shah took a jibe at the Congress for struggling hard to keep its MLAs intact in order to send party president Sonia Gandhi's political advisor Ahmed Pate to the Upper House. 
"The Congress is in a state of dilemma… before the election, the Congress had 61 MLAs but as the election date drew near, the number was reduced to 44. When their own MLAs are not voting for the party's candidate, how will people of the state will vote for them?" Shah said, exuding confidence of the BJP retaining power in the state which goes to polls later this year.