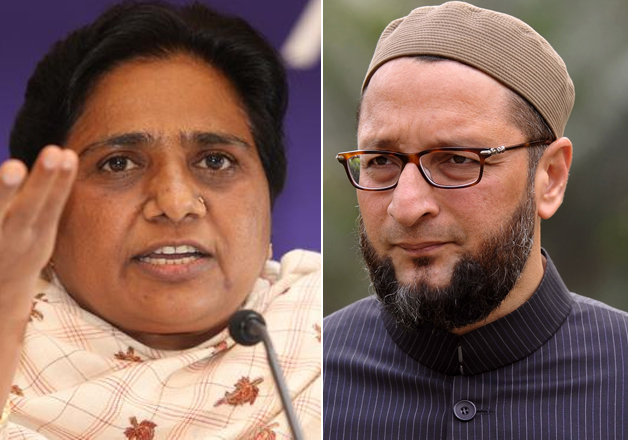 After a poor show in last year's assembly polls in Bihar, the All India Majlis-e-Ittehadul Muslimeen (AIMIM) is mulling a pre-poll alliance with the Bahujan Samaj Party (BSP) for next year's Uttar Pradesh Assembly elections.
According to a Hindustan Times report, AIMIM's state unite is in 'early talks' with Mayawati's BSP for a possible tie-up.
"Our party's UP unit is dealing with the matter. It is early days yet and nothing has been decided so far," Hyderabad MP and AIMIM chief Asaduddin Owaisi told HT.
Owaisi, who had entered the poll fray in Bihar alone but failed to open an account, had earlier ruled out an alliance with the Samajwadi Party (SP), Congress, BJP and Janata Dal (United), but remained silent on the BSP.
The AIMIM's state unit, which has already started process of identifying 'winnable' Muslim and Dalit seats, had last year indicated that it will contest around 100 of the 403 assembly seats in the largest populous state.
Religion plays an important role in the state's politics. If the two parties decide to contest the polls together, they can give sleepless nights to the Samajwadi Party, Congress and the BJP. While Dalits are considered as the vote bank of BSP, the AIMIM's entry can spoil other parties' fortune.
About 78 per cent of Uttar Pradesh population is Hindu, while Muslims make up around 19 per cent of the population.
The latest development comes in the backdrop of reports suggesting that Mayawati is keen to a tie-up with the Congress.
Assembly elections in Uttar Pradesh are due to be held early next year.