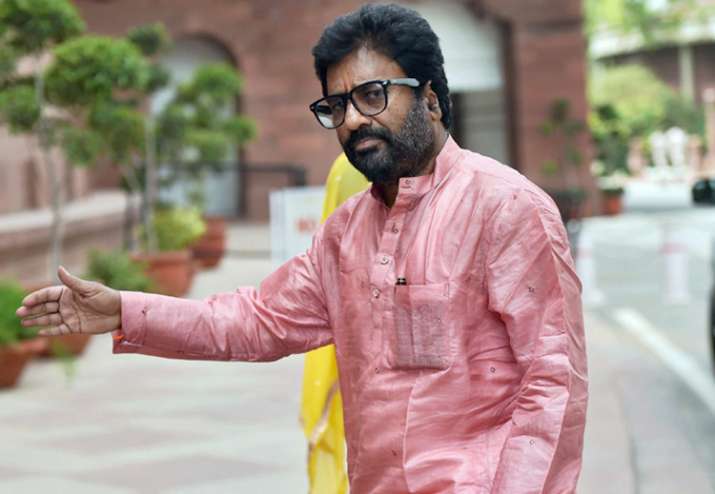 A day after Air India lifted the bank on Shiv Sena MP Ravindra Gaikwad, the Federation of Indian Airlines, comprising four leading private carriers, today revoked the flying ban imposed on the Lok Sabha member. 
Jet Airways, SpiceJet, GoAir and IndiGo make up the grouping whose decision came a day after Air India lifted the flying ban imposed on Osbamanabad MP. 
"Consequent to Air India restoring flying privileges to Mr. Gaikwad after being satisfied with the statement given by the Member of Parliament, the FIA member airlines are also restoring the flying privileges to Mr. Gaikwad under the assurance that our assets and colleagues shall be accorded the respect that they deserve for the hard work that they put in every day," a statement by the FIA said today.
On March 24, Air India barred Gaikwad from flying with it after he assaulted a staffer at the Delhi airport. Following suit, the FIA barred the Lok Sabha member from flying. 
On Friday, sources had said the Civil Aviation Ministry asked Air India as well as other airlines to lift the ban imposed on Gaikwad citing the "undertaking of good conduct" given by him. 
The revocation of the ban came despite two AI unions of the cabin crew and pilots deprecating any move to lift the restrictions imposed on air travel of the MP before he tendered an "unconditional apology" for assaulting R Sukumar, a sexagenarian duty manager of the state-run airline. 
The tough-talking MP had written a letter to Union Civil Aviation Minister Ashok Gajapathi Raju on Thursday expressing "regret" over the "unfortunate incident". 
He had also virtually given and undertaking that there would be no repeat of the unsavoury incident and sought lifting of the ban. 
Gaikwad's letter to the Civil Aviation Minister followed a meeting in Lok Sabha Speaker Sumitra Mahajan's chamber in Parliament yesterday where Shiv Sena MPs were told that if he issued a statement undertaking that he would not engage in any such incident in future, the government could intervene and have the ban revoked. 
The Osmanabad MP had assaulted the AI employee on March 23 after he landed here on a Pune-Delhi all-economy flight. 
Complaining about not being able to travel business class, Gaikwad repeatedly hit Sukumar with slippers when the latter went to persuade him to disembark after he refused to alight. 
Gaikwad later boastfully claimed on TV he had hit the official 25 times with slippers.