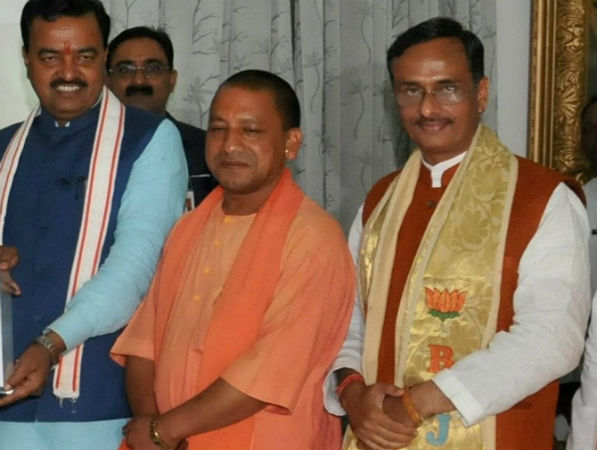 Yogi Adityanath, the new Chief Minister of Uttar Pradesh, made a farewell speech in Parliament, where he has been a member for five straight terms. 
CM Adityanath, along with his deputy Keshav Prasad Maurya and Manohar Parrikar, who took over as Goa CM, are however expected to resign from Parliament after the presidential polls slated in July, says a Times of India report. 
Yogi Adityanath and Keshav Prasad Maurya are Lok Sabha MPs from Gorakhpur and Phulpur respectively, whereas Manohar Parrikar is a Rajya Sabha MP from UP. Another deputy CM in UP, Dinesh Sharma, has already resigned as mayor of Lucknow. 
The three BJP functionaries will require to be elected within six months of their appointment, which will be due in September this year while the presidential polls are scheduled in July. 
"They will have to be elected from either House in the state within six months and they will have to resign from LS or RS within 14 days of their election. There is no hurry ... we have more serious issues than going for bypolls at this juncture," a senior BJP member was quoted by Times of India as saying. 
The report cited BJP sources saying that the party is now focused on the presidential polls as it will have a President of its choice after a thumping win in the recent assembly elections. 
Yogi and Maurya have both the option of contesting a bypoll from an assembly constituency as well as for the legislative council as UP has a bicameral House.
Even as Yogi is in no hurry to resign from LS and seek election as a state legislator, offers to vacate by party MLAs have been pouring in.