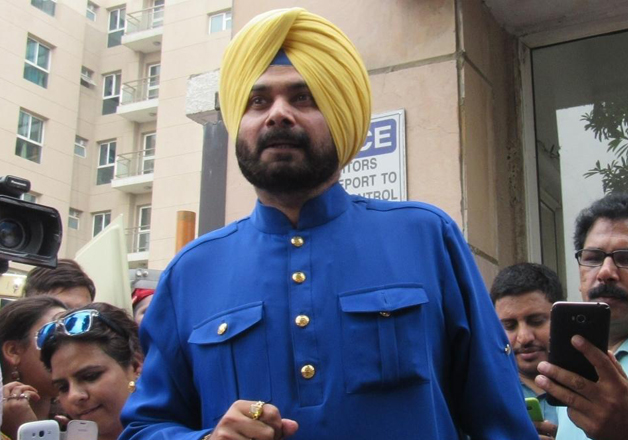 Cricketer-turned-politician Navjot Singh Sidhu today said that the newly formed front Aawaz-e-Punjab won't be a political party and welcomed 'any alliance' that is committed for the betterment of Punjab.
Stating that the 'battle is to shake the system that has ruined Punjab', the former BJP leader said, "Politics is not a profession but a mission. There is no personal or political vendetta, just a burning desire to place Punjab ahead of us and reinforce the positive forces. The forum welcomes any alliance for the betterment of Punjab and will not be a political party. May Punjab, Punjabiat and every Punjabi win."
He also said that the launch of the 'Aawaz-e-Punjab' forum has received a rousing response across the state. 
"Some speculative, some putting two and two together, but the majority towards fighting elections is Punjab. The Bains brothers have roared like lions and wanted to fight 117 seats in Punjab. Hockey legend Pargat Singh the 'Eternal Optimist' was in the affirmative. I have pondered over the fluid- Political situation in Punjab, weighed the Pros and Cons and come to a conclusive decision. We will not play spoilsport and instead facilitate the Punjab election. We shall not confuse the people of Punjab but give them clarity to vote in Punjab's interest," he said.
Sidhu said they won't divide the anti-incumbency vote bank which could indirectly benefit the 'corroborative and collusive Badal-Amrinder nexus which has plundered Punjab in the last 15 years'.

 

"This will defeat our purpose of bringing a change for the betterment of Punjab," he said.
Sidhu recently formed the political front Awaaz-e-Punjab along with former Shiromani Akali Dal (SAD) leader and Jalandhar Cantonment MLA Pargat Singh and independent MLAs Simarjit Bains and Balwinder Bains.
He formally resigned from the BJP earlier on September 16 after quitting from his membership of the Rajya Sabha in July.