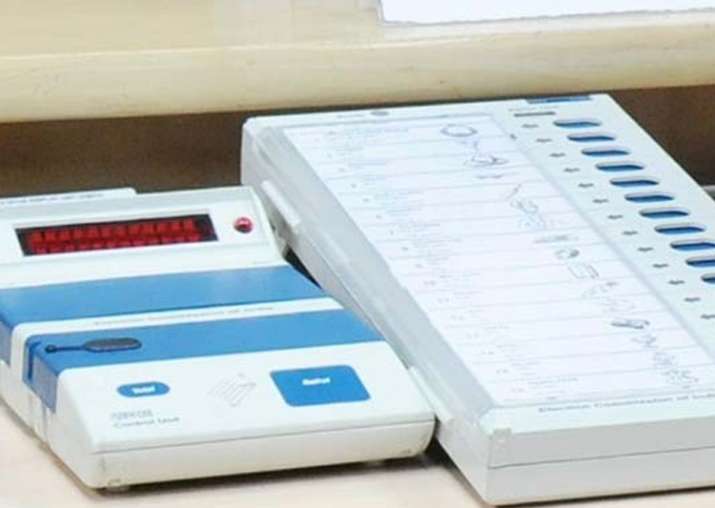 The Aam Aadmi Party (AAP) has invited wizards and technical experts from various political parties as well as the Election Commission of India to organise its own EVM challenge on June 3, coinciding an event by the poll body on the same lines.
Tomorrow, the Election Commission of India will conduct an open EVM challenge where 10 vote machines that were recently used in elections including in Uttar Pradesh and Uttarakhand will be given to political parties to prove that the machines can be rigged. 
AAP's announcement comes in the backdrop of the EC rejecting the party's demand to allow it tamper with the motherboard of the machine in order to prove that EVMs can be hacked. After the poll body's refusal to allow any fiddling with the motherboard of the machine, AAP withdrew from the challenge.
The AAP has now said it has also invited companies which provide the EVMs to the poll panel to join its challenge.
AAP's Delhi unit secretary Saurabh Bharadwaj said that the party will have a 'bigger and better' EVM challenge than the one planned by the poll panel on the same day. 
The machine to be tested in this exercise will be the same used by Bharadwaj in the Delhi Legislative Assembly last month to demonstrate how it can be tampered with. The EC had called this machine a 'look-alike' and not an 'ECI-EVM'. 
The ruling AAP in Delhi also took a dig at the poll body for imposing 'restrictions' in the latter's EVM challenge.
The Election Commission had recently announced the EVM challenge, calling political parties to tamper with the voting machines used in the state polls held in Uttar Pradesh, Punjab, Uttarakhand, Manipur and Goa recently. 
This was done following doubts raised by parties like the AAP, BSP and Congress over the 'reliability' of the machines after the parties' poor performances in the Uttar Pradesh Assembly and Delhi civic body polls. 
Only the NCP and CPI(M) have responded to the EVM challenge announced by the Commission. 
In the EC's challenge, the participants -- three members per party -- would be allowed to physically examine EVMs and check circuits, chips and motherboard. However, they will not be allowed to replace any part. 
The AAP had written to the Commission asking it to remove the restrictions as it would not be possible to tamper with the machines without giving people a free hand to do so. 
"We will organise a bigger and better EVM hackathon. Our machine is capable of getting tampered with and we have proved it. Now, let the EC hack our machines with the same kind of restrictions it has put to conduct its own challenge," Bharadwaj added.