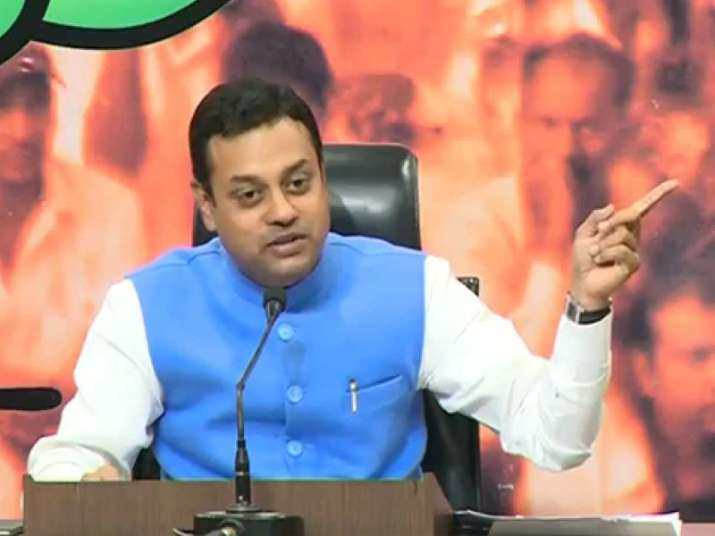 Elated by its victory in Delhi's Rajouri Garden assembly by-polls, the BJP today said that people had given the ruling Aam Aadmi Party (AAP) a fitting gift by defeating it.
Party's spokesperson Sambit Patra said that the AAP was on the verge of extinction and that people had lost faith in its national convener and CM Arvind Kejriwal.
"Earlier they... lost Punjab and Goa assembly polls and today's (Thursday's) result of the Rajouri Garden assembly by-poll is like the last nail in the coffin for AAP. It is on the verge of extinction," Patra said.
"AAP and Kejriwal have not just lost their deposit, they have (also) lost their credibility," he added.
Patra further said that Kejriwal never thought about welfare of the Delhi people.
"Neglecting Delhi people, Kejriwal went to Punjab and Goa for assembly elections. Now the residents of Delhi have neglected him," Parta said.
Union Minister Jitendra Singh while reacting to BJP's win in the Rajouri Garden by-polls said, "BJP is on a winning spree and we also are going to perform well in the upcoming municipal elections in Delhi." 
He said that his party's leadership has the 'capacity to devote itself to people'.
BJP's Manjinder Singh Sirsa won the Rajouri Garden seat. He defeated his nearest rival Meenakshi Chandela of the Congress by a margin of nearly 14,000 votes, pushing the ruling AAP's candidate to a distant third.
Sirsa polled 40,602 votes, Chandela 25,950 and the AAP's Harjeet Singh 10,243 out of a total 78,091 votes cast during poll on Sunday.