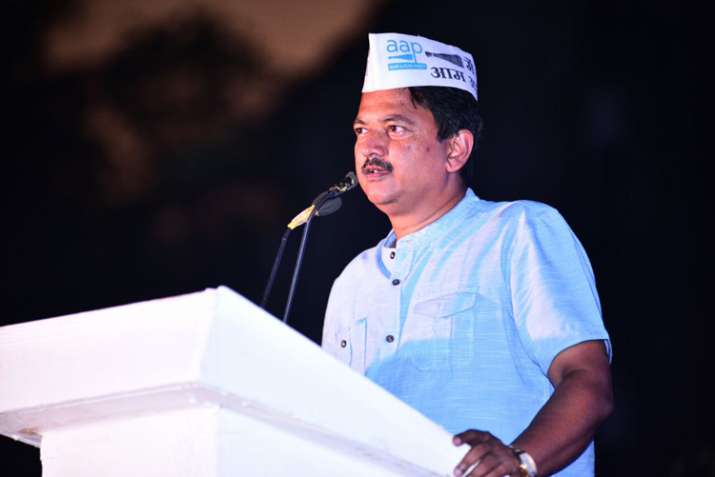 AAP has claimed that Gomes was being victimised by the BJP-led government in Goa. Gomes also refuted the allegations during the ACB's inquiry and raised doubts over its timing.
Faced ACB Goa for 3 hrs only. They couldn't get to me, neither could they disturb our Christmas spirit which soared all the more.

— Elvis Gomes (@ielvisgomes) December 26, 2016
Elvis Gomes is known all over Goa for his honesty. Being victimised by BJP govt. https://t.co/FCVcWYvFs1

— Arvind Kejriwal (@ArvindKejriwal) December 26, 2016
Elvis Gomes had opted for voluntary retirement from his post as IG (Prisons) and joined AAP, which is now making a serious bid for assembly polls in Goa early next year with Gomes as its CM face.  
Gomes, who was then managing director of Goa Housing Board, acquired  30,000 sq m of land near Margao town and changed its zoning to residential, which would increase its market value, and later gave it back to the owner in 2011, as per the ACB's FIR.  
Delhi Chief Minister and AAP chief Arvind Kejriwal was quick to come out and accuse BJP of victimizing Gomes.  
In a tweet, Arvind Kejriwal claimed that Gomes was known for his honesty throughout Goa and was being victimized by the BJP.  
AAP also posted a video on twitter showcasing the Chief Minister Laxmikant Parsekar and Deputy Chief Minister Francis D'Souza praising Gomes in the past.  
AAP's Goa leader Dr Oscar Robello was quoted as saying: "They have been asking him to join BJP. They sent him a strong message that if you want your cases withdrawn, join BJP."  
BJP has unequivocally denied any allegations of victimization stating that it is an ACB inquiry and they (BJP) have nothing to do with it.  
BJP's Goa unit chief Vinay Tendulkar said: "ACB is doing its job impartially"