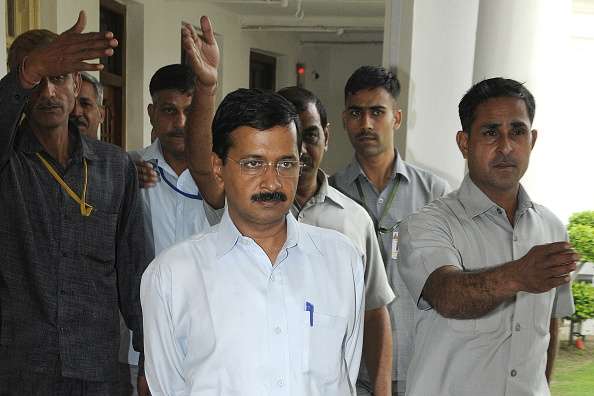 Accusing poll authorities of not doing enough to check candidates luring voters, the Aam Aadmi Party (AAP) on Tuesday said it plans to deploy 1,000 spy cameras in all 40 Goa constituencies to catch on tape those offering cash and liquor ahead of February 4 assembly polls.
"We have hired 1,000 spy cams for distribution in 40 constituencies. This job should have been done by the Election Commission but we will keep an eye and inform authorities as and when someone is caught on camera," AAP spokesperson Ashutosh told reporters here.
Ashutosh said in St. Andre constituency, over Rs 1 crore was seized from a candidate during a raid by a flying squad of the Chief Electoral Officer late on Monday.
He alleged that Goa Chief Electoral Officer's (CEO) office was maintaining silence over the issue despite repeated queries from journalists.
The party had deployed the same strategy during Delhi assembly polls in 2013 and 2015 and also in Varanasi during Lok Sabha polls in 2014.
In 2013 Delhi Assembly elections, AAP had installed 2,000 high resolution spy cameras in and around slums of Delhi saying it was their attempt to end the age-old practice of buying votes through money and liquor. 
Again in 2014 General Elections, when AAP convener Arvind Kejriwal contested against Prime Minister Narendra Modi in Varanasi, the party said it deployed 250 spy cameras across the city to keep a tab on BJP workers. 
In 2015 Assembly elections which the AAP won with historic mandate, it had claimed to have handed over around 5,000 spy cameras to its volunteers to record any attempt to "distribute cash and liquor to lure voters".