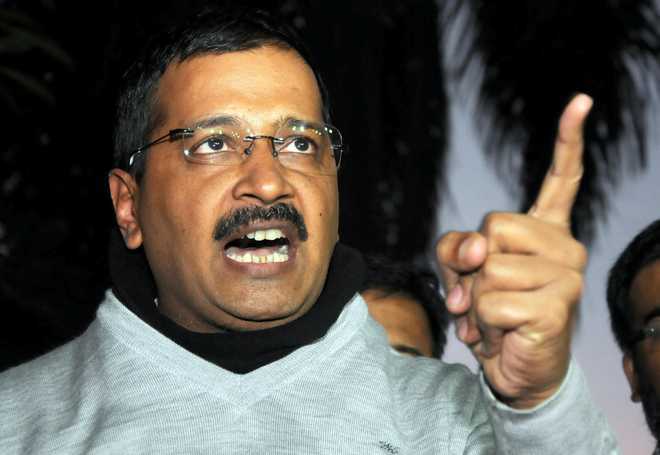 Targeting the Bharatiya Janata Party (BJP), the Aam Aadmi Party today claimed that the Narendra Modi-led party bought acres of land worth crore of rupees in Bihar to utilise its "black money" days before the Union government announced demonetisation on November 8.
Citing a news website report, Aam Aadmi Party (AAP) spokesperson Raghav Chaddha told reporters here that Sanjeev Chaurasia, a BJP legislator in Bihar, has admitted that land was bought in Bihar and other places "up to the first week of November".
The deals, Chaddha alleged, were made on behalf of Bharatiya Janata Party (BJP) President Amit Shah.
He alleged that Chaurasia has also admitted that they were only the signatory authorities for such deals and the money for these transactions came from the BJP. 
"Some of (the properties) were even bought on behalf of BJP President Amit Shah. And Chaurasia said the transactions were made in different forms including cash. This clearly indicates that the BJP's black money, their 500 and 1,000 rupee notes were used and Amit Shah was involved," he said, contending that this proves that the demonetisation drive wasn't as secret an operation as Prime Minister Narendra Modi claims.
"BJP leaders also got rid of their black money and converted it (into white) by making abnormal banking transactions weeks before the decision was announced," he alleged.
Chaddha said Sanjeev Kamboj, head of BJP's legal cell in Punjab, posted pictures of new Rs 2,000 currency notes two days before the November 8 announcement. 
"Also, the West Bengal unit of the BJP made banking transactions worth crores of rupees merely six or seven hours before the Prime Minister's announcement. I am saying this with utmost responsibility. Where this money came from, all of you know."
He said that from July to September, there had been a sudden jump in deposits of money in banks which clearly indicates that BJP had told all its friends of the impending move.
(With IANS inputs)