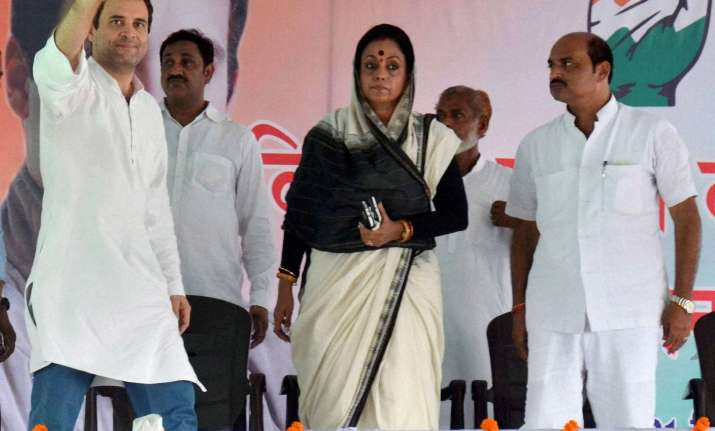 After Congress vice-president Rahul Gandhi told the Supreme Court that he was ready to face trial in the RSS defamation case, his party on Thursday sought to take the battle to the Sangh's court saying, "a true Hindu could never have killed Mahatma Gandhi".
"A true Hindu could have never killed Mahatma Gandhi. RSS should say whether Nathuram Godse was true Hindu or not," Congress spokesman Kapil Sibal told reporters.
Sibal, who represented Rahul in the case in the Supreme Court, said, "We will fight till the end as the battle is not legal, but a political one. I think that it will decide who is a true Hindu."
Gandhi told the apex court that he stood by every word he had said at a poll rally in 2014 about people associated with Rashtriya Swayamsevak Sangh (RSS) being behind the killing of Mahatma Gandhi.
"I stand by each and every word. I will never take my words back. I stood by it yesterday, I stand by it today and I will stand by it in future as well. I am ready to go to the trial," Sibal, appearing for Rahul, submitted, and reiterated, "What Gopal Godse, brother of Nathuram Godse, has said about RSS."
Talking to reporters separately, party's chief spokesman Randeep Surjewala targeted RSS over the issue.
He said the then Home Minister Sardar Patel had declared RSS unlawful after the assassination of the Mahatma. He said this was done to root out the forces of hate and violence that were at work in the country.
Surjewala also recalled that Gopal Godse, who was a co-accused along with Nathuram Godse in the murder of Mahatma Gandhi, has written a book "Gandhi Vadh aur Main" and he has clearly stated that RSS was "second home" to all the three brothers.
Gopal had said that Nathuram was a Bodhik Pramukh of Sangli Shakha of RSS in Maharashtra.
"The same thought process, unfortunately, continues nearly 67 years after Independence and there are many people, now in BJP, who epitomise the same thought process. I will like to quote one example of Central Committee member of BJP and BJP MP Sakshi Maharaj, who on 11th December, 2015 had described Nathuram Godse as a martyr," he said.
Rahul Gandhi today withdrew his appeal from the apex court for quashing of the defamation case against him by an RSS activist.
A bench led by Justice Dipak Misra of the SC dismissed the petition as withdrawn after Rahul's counsel Kapil Sibal said that his client would prefer to stand trial before a magistrate in the criminal defamation case which was filed in the response of his remarks against saffron organisation. 
While addressing an election rally Bhiwandi, Rahul had said, "RSS people killed Gandhiji, and today their people talk of him. They are opposed to Sardar Patel and Gandhiji."
Rahul will now face trial in a Bhiwandi court in Maharashtra where the defamation case is filed. The SC refused to grant Amethi MP Gandhi exemption from personal appearance before the court in the impending trial.
Last week, Rahul had told the Supreme Court that he never blamed the RSS for the assassination of Mahatma Gandhi but had only said that a "few individuals in the organisation" were responsible for it.