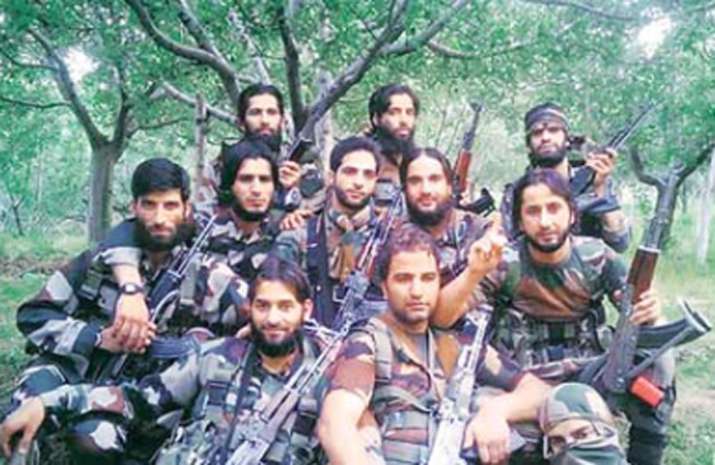 As many as 88 Kashmiri youth have joined militant ranks in the year 2016, most of them after the killing of Hizbul Mujahideen commander Burhan Wani, the government informed the Lok Sabha today. 
Over 100 local youths have gone missing from different parts of Kashmir and 88 of them have joined different militant outfits operating in Kashmir, the government said. 
The number is much higher than what it was in preceding years -- 66 in 2015, 53 in 2014, 16 in 2013 and 21 in 2012. 
Police records show that most of the youth are from South Kashmir. 32 youth from South Kashmir districts of Anantnag, Kulgam, Shopian and Pulwama joined militant ranks in 2016. Out of 23 youth that are missing from the central and north Kashmir, 13 have joined militancy, according to police records. 
The number of youth joining the militancy spiked after Burhan Wani's killing in an encounter with security forces on July 8 last year.
The Jammu and Kashmir government had informed the Assembly in January that a total of 59 Kashmiri youths joined militant ranks after Wani's killing.
Last year saw 216 militancy-related incidents in which 150 militants were killed and 81 security personnel lost their lives, Chief Minister Mehbooba Mufti said in the Assembly in January. 
A total of 216 militancy-related incidents were recorded till December 21, 2016, against 143 incidents reported in 2015 and 151 in 2014.