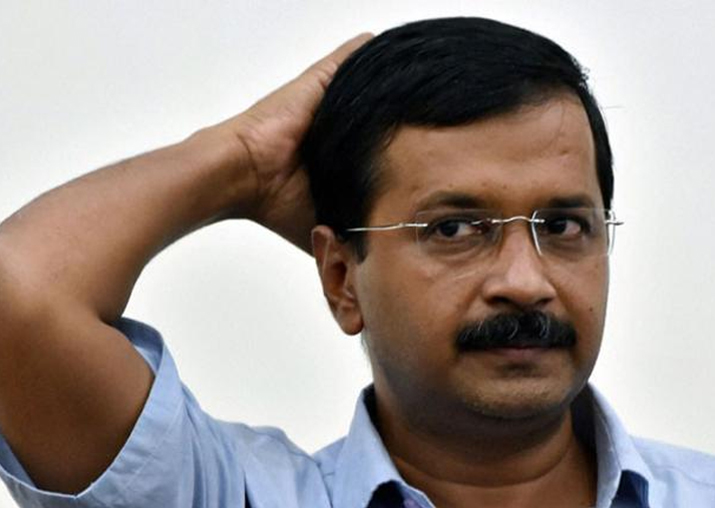 The Election Commission of India is learnt to have recommended to the President of India the disqualification of 20 Aam Aadmi Party (AAP) for  holding office of profit.
In its opinion sent to President Ram Nath Kovind, the Election Commission reportedly said that  by becoming parliamentary secretaries, they held office of profit and were liable to be disqualified as MLAs of the Delhi Assembly.
What is Office of Profit case?
Here are 6 important points about this case: 
1. The trouble for the AAP government mounted after then President Pranab Mukherjee refused to sign the city government's dual office bill.
2. According to the Government of National Capital Territory of Delhi Act, 1991, Delhi can have one parliamentary secretary, attached to the office of Chief Minister. 
3. However, CM Arvind Kejriwal, in March 2015, had passed an order to appoint 21 MLAs as parliamentary secretaries for "smooth functioning of the Delhi government".
4. According to the complainant, these MLAs were chairpersons of Rogi Kalyan Samitis in various government hospitals and hold offices of influence.
5. It had even alleged that the appointment of the MLAs "amounts to holding office of profit because in the capacity of chairperson, these 27 legislators are in position of interfering in day-to-day administration of these hospitals."
6. In the present case, the petition was made to disqualify 21 MLAs, but one had resigned a few months back 
Past  instances of Office of Profit:
# In 2006, then Congress president Sonia Gandhi was forced to resign as an MP after a row over her appointment as the chairperson of the national advisory council by the Congress-led UPA-I government. She had, however, sought re-election the Rae Bareli Lok Sabha seat.
# Actress-turned-politician and Rajya Sabha member Jaya Bachchan was disqualified via a President order in 2006. Then Samajwadi Party government in Uttar Pradesh had appointed her as Chairperson of Uttar Pradesh Film Development Corporation (UPFDC). 
# Former Speaker Somnath Chatterjee had faced a disqualification petition in 2006 for holding the position as chairman of the Sriniketan-Santiniketan Development Authority (SSDA). Chatterjee had, however, evaded the disqualification after the Lok Sabha passed the Parliament (Prevention of Disqualification) Amendment Bill, 2006. The law provides for exempting 56 posts from being considered an Office of Profit.