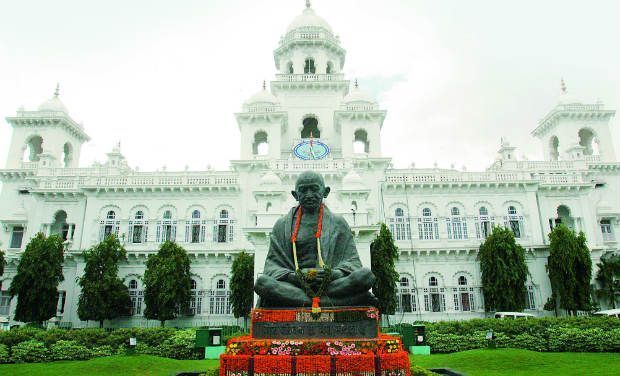 Despite the Andhra Pradesh Assembly being in session, at least 100 lawmakers have been granted leave on the same date, and the reason is to attend weddings, according to media reports.
The Andhra Pradesh MLAs – among the highest paid lawmakers in the country – believe it to be a good reason as the state will witness around 1.2 lakh marriages over the next few days. 
The lawmakers of the ruling Telugu Desam Party (TDP) wrote to the Speaker K S Rao, who agreed to their request of two-day leave over the weekend. To make up, the MLAs have agreed to work two extra days in the session. 
The session of the Andhra Pradesh legislature began at the start of the month and is to end on the 30th.
Last week too, the lawmakers skipped the session for two days, to attend the AgTech Summit organised by the government along with the Bill and Melinda Gates foundation.
In March 2016, the Andhra Pradesh Assembly had passed a bill to hike salaries and other perks to legislators. Following the proposal, the salary was increased from Rs 95,000 to Rs 1,25,000 a month.
 
Moreover, in a first, an annual allowance of Rs 20,000 to each member towards magazines and books was also given. Motor car/ house building advance, which is recoverable, had been doubled to Rs 20 lakh.
The only lawmaker who opposed the salary hike was YSRC member Kotamreddy Sridhar Reddy who termed it as 'inappropriate' as it came at a time when the state faced a financial crunch.