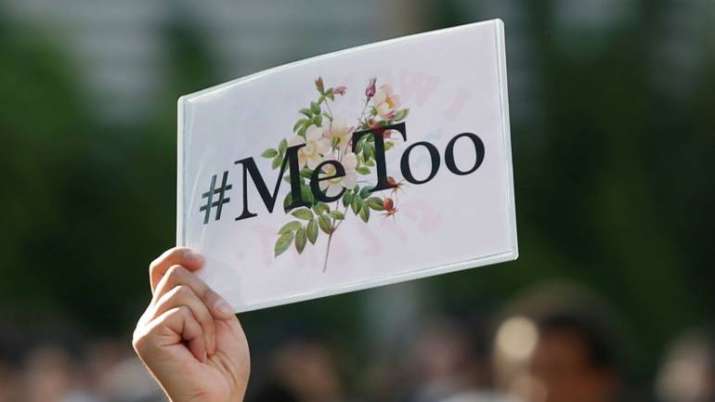 As women, it's sadly unsurprising to learn that another woman we know has experienced sexual harassment, assault or violence — after all, most of us have. Sharing our stories can be as comforting as it is horrifying... while it helps to know that we are not alone, thinking about how widespread these experiences are... can leave us feeling discouraged, especially in a culture that has taught us to minimize them, or better yet, remain silent about them altogether.
In a matter of days, the hashtag #MeToo is trending across social media as women from all walks of life bravely talked about their own experiences with sexual harassment and assault, some for the very first time. This flood of stories began with a tweet. 
In the wake this movement and the conversations that have started taking place more frequently and more openly, many people are reflecting on their own experience, sometimes seeing it in a new light. Many have also chosen to break the silence and share their personal stories. 
Healing Body Image - Psychological impact
Women all over struggle with feeling comfortable in their bodies and at peace in their skin, profoundly affecting how they live their lives and show up in the world. The worst part is that they don't even know it's possible to feel differently. We are committed to changing that. 
Compliment girls on something other than their appearance
"Too often, as a society, we tend to praise for one-dimensional qualities: we compliment  girls on their appearance, and boys on their strength… Furthermore, these types of comments reinforce arbitrary gender constructs which aren't beneficial for anyone."
I am not Alone — We are not alone - SO DON'T GIVE UP
Every woman has experienced harassment or assault, or has felt unsafe in her body in some way. EVERY. SINGLE. ONE.
Just because someone hasn't said "me too" doesn't mean they haven't experienced harassment or assault.
For all of those who do speak up and share our stories, there are others who are thinking "me too," but not saying it.
Men need to be more sensitive to understand what women go through- Speak for the injustice around
There are men who feel strongly about this topic because they have a wife, sister, mother, or daughter whom they love dearly. If this is you, I understand that this may be a valid starting point for you, but please recognize that we need you to care about all women, not just those to whom you have a personal connection —  and we need you to take action.
There are men who want to "protect" us. If this is you, understand that we don't need your  protection. We need your respect, and we need you to take action.
There are people who are surprised by all of the "me too" stories being shared. If you are surprised, there's a good chance you're complicit in this behavior.
There are people who needed to see a certain number of "me too" stories before they got it. If you're still doubting, I don't think you'll ever get it.
There are people who still don't think harassment, assault, patriarchy, and rape culture are real. please take a very close look in the mirror and ask yourself if maybe, just maybe, you're part of the problem.
Men around should understand that they should not play with the life of the person.
Amplify women's voices
Do your part to make sure women's contributions aren't being dismissed at work. Lend support to their ideas and suggestions. If you notice someone has dismissed or spoken over a woman, interject and create a space for her to continue and be heard. Another way to amplify female voices, and the voices of those who are often dismissed or ignored. 
Listen more
If you haven't experienced harassment, assault, or a type of oppression that someone else is talking about, listen to that person and believe them when they speak of their own experience.
Don't dismiss someone else's experience, or the collective experience of people in a demographic with which you don't identify.
While you're listening, if you start to feel uncomfortable, work to de-center yourself and your feelings. Focus on the issue and on understanding the other person's experience. Ask the other person how you can best support them. they'll be best placed to tell you what they need.
There's no turning back — And that's a good thing - Work on your will power
We're at a crossroads of sorts. It is equal parts sad that it has taken this long for so many survivors' voices to be heard and their stories to be taken seriously, there is no denying that something has shifted. Recognizing the situation is an important and necessary first step, and we have the power to go further. We can all take actions, every single day, to create a safe, empowering, and equal environment for everyone. Bring the power from within you...Remember, you are not to be blamed for that, do not get afraid, work on your mind, deal to make yourself mentally strong...nobody has the right to rupture.... may be no big solutions but its a starting point ..its our own journey.. we deserve this respect and we need to fight on our own.
Disclaimer: Surbhi R Sharma is the author of the opinion piece. Surbhi works as anchor with IndiaTV. The views and opinions expressed in the article above are those of the author and do not necessarily reflect the official policy or position of IndiaTV Editorial.